Posted on
August 16, 2016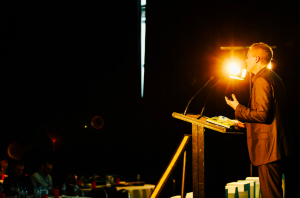 Bryan Hall, Senior Director for Marketshare spoke about 'How to Drive ROI with Best Practice in Marketing Technology & Predictive Analytics'.
MarketShare is the world's leading analytics technology provider for major brand marketers. We are the industry-leader, pushing the envelope in predictive, state-of-the-art analytics and organisational decision-making. We will prove marketing's value to your organisation with facts, not opinions, and arm you with everything you need to measure, predict and dramatically improve marketing's impact on revenue.
Bryan Hall, Senior Director for Marketshare opened up the session by discussing the two core drivers in the Marketing Analytics.
Last touch is no longer enough and MTA + Offline + Propensity

Need for Accountability and Big Data isn't new news
Bryan spoke about how you have to build a roadmap to achieve the goals, although sometimes what is left off is the how.
"Be ready to be able to use the insights gained quickly to stay relevant"
Bryan starts talking about Buying and Building Smarter Technology by starting with the Business Fit, Data Integration, Tool Functionality, Optimisation Approach and Metric, but continues by saying we are all still human. By breaking it all down, Employees are able to see that the change is good. Giving employees time to adapt is key!