Posted on
August 19, 2015
The Keynote Panel Discussion, "Delighting Your Customers at Every Interaction" highlighted data-driven marketing initiatives and the importance of customer experience initiatives. This panel was moderated by Brock Douglas, VP Analytics Consulting, IBM AP, Japan & China and featured conversation provided by panelists, Jodie Sangster, CEO, ADMA, Marshall Maher, Head of Marketing, Twitter Australia and New Zealand and Jarther Taylor, GM Marketing Transformation, Telstra.
The proliferation of data brings with it limitless potential for savvy, data-driven organisations to use it to great advantage and to start to truly understand each customer on a 1:1 basis and delight them with a bespoke, personalised customer experience.  This discussion focused on how today's marketing leaders are setting their organisations ahead of the curve, as well as how they envision the future for customer experience in a data-driven world.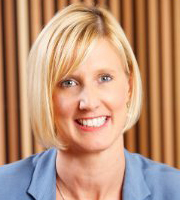 Jodie Sangster, CEO, ADMA.  Jodie Sangster was appointed CEO on July 1, 2011 after relocating from the Direct Marketing Association in New York. Originally from the UK, Jodie worked with the UK Direct Marketing Association having responsibility for both UK and European regulatory affairs. She moved to Australia in 2001 as ADMA's Director – Legal & Regulatory Affairs, playing a pivotal role in the development of key legislation such as the Spam Act, Do Not Call Register Act and APEC Privacy Principles. Jodie joined Acxiom as Chief Privacy and Compliance Officer and moved with them to the US in 2007 before joining the DMA in New York in 2009 as Senior Vice President of Education & Global Development.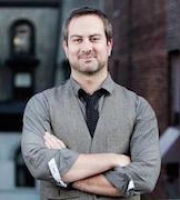 Marshall Maher, Head of Marketing, Twitter Australia and New Zealand. Marshall Maher is the Head of Marketing at Twitter in Australia. His role is to increase the awareness of Twitter among brands and agencies and encourage participation on the platform. Before joining Twitter, Maher was the Vice President of Digital for Ketchum, an Omnicom agency based in New York City. His clients included MasterCard, Gillette, IBM, and several other international brands. He has 14 years of experience in public relations, marketing, and social media strategy.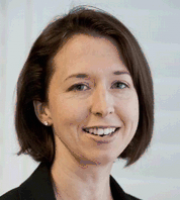 Teena Wooldridge, General Manager, Business CRM, Telstra. Teens is an experienced executive with over 15 years of international marketing and strategic achievements in leading global companies. She is a high-performing leader able to inspire and manage multicultural teams to achieve outstanding results; an open and clear communicator at all levels with demonstrated business and strategic vision and disciplined execution, with comprehensive B2B and consumer experience with focus on digital and social platforms.