Posted on
September 16, 2015
The Keynote Panel Discussion, "Who owns the customer in the age of digital?" was moderated by David Redhill, CMO, Deloitte and featured panelists, Basker Rangachari, Global Head of Digital & Brand, Standard Chartered Bank, Joe Chapman, Head of CRM & Analytics, TAL Life, Pam Rebecca, General Manager – Digital, ANZ.
The well-documented digital disruption of Financial Services has had profound impacts on the way financial products are developed, strategy is executed, and experience delivered. Customers expect an ever more personalised service at the time and in the location of their choosing, requiring an integration of segmentation strategy, data, targeting and experience design that appears seamless at every touchpoint.
So, is anyone ultimately responsible for the customer agenda – or have we entered an era of genuine shared responsibility between those who run the technology, cut the data, and market the offer? And what implications do the need for greater customer intimacy have on the culture of financial organisations?
This Keynote Panel Discussion focused on the major changes in the Financial Services sector due to the digital disruption by highlighting the culture customer experience, engagement and communication in today's digitally evolving workforce.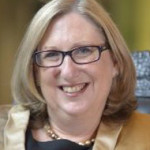 Pam Rebecca was appointed General Manager, ANZ Digital in October 2012, with responsibility for leading ANZ Australia's Digital channels including anz.com, ANZ goMoney™ and ANZ Internet Banking. Pam is also the Digital Transformation lead for the Banking of Australia program with responsibility for driving ANZ's Digital agenda – the cornerstone of 'Banking on Australia', a five-year, $1.5 billion investment program designed to reshape ANZ's business to make it easier for Australians to bank with ANZ.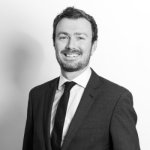 Joe Chapman, Head of CRM & Analytics, TAL Life has over 10 years' experience in Marketing Analytics and CRM related functions with 5 spent in Financial Services at CBA and now TAL. Joe manages an end-to-end CRM and Analytics function at TAL across their direct-to-consumer brands, encompassing Marketing Campaign Analysts, Data Scientists and Customer Lifecycle Managers.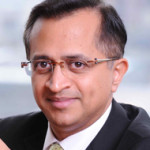 Basker Rangachari is the Global Head of Digital & Brand, Standard Chartered Bank. His role covers across all segments including Retail, Commercial, Private, Corporate and Institutional Clients globally. Since joining SCB in 2005, he has held leadership positions in Unsecured Lending, Bancassurance, Strategic Alliances, Customer Loyalty and was recently CMO North East Asia prior to his current role. Basker has received several industry awards including Marketer of the Year; Brand of the Year; Digital Marketer of the Year; Top 50 CMOs in Asia Pacific; etc