WORKSHOP 2
Gary Hale, Chief Information Security Officer, Curtin University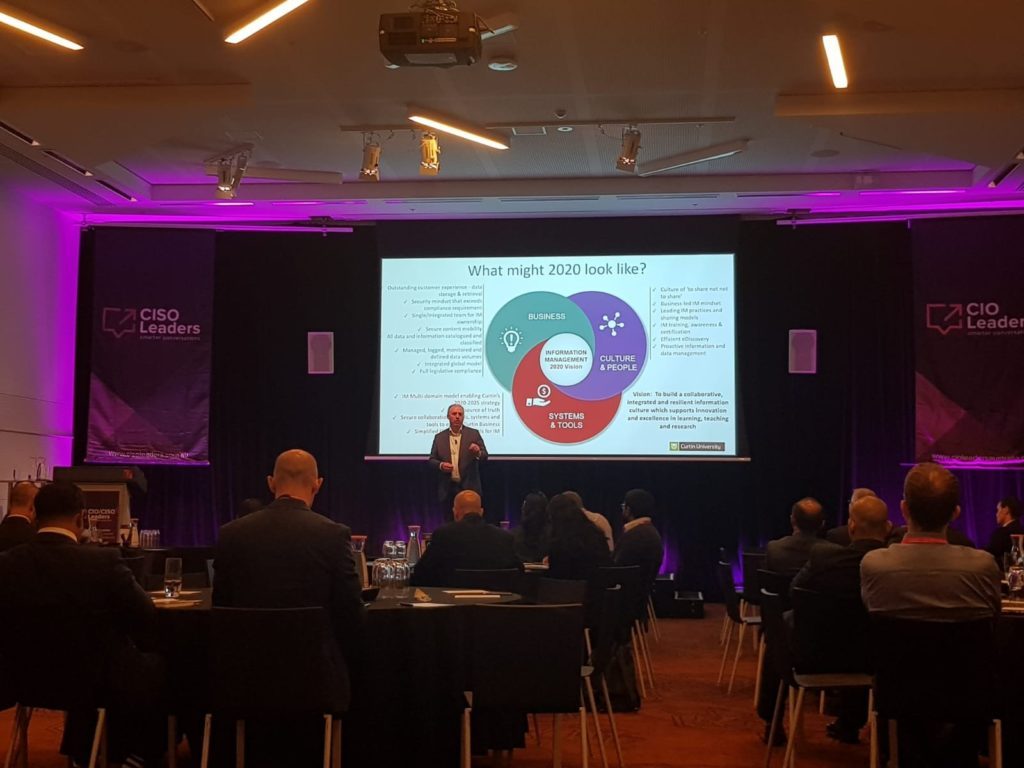 During Gary's workshop he shared his views and challenges involed in his role to create an agile, collaborative and resilient environment that enables learning, teaching and importantly fast tracks innovation while noting the increasing level of attacks on these institutions.
ABOUT GARY HALE
Curtin is an internationally focused research and teaching university based in Perth, Western Australia. We have campuses in Dubai, Malaysia, Mauritius and Singapore with strong connections to businesses, industries and over 90 universities worldwide.
With an emphasis on real-world issues, our students graduate job-ready with the skills to make tomorrow better.