WORKSHOP 1
Rhys MacFarlane, Chief Security Officer, Luxury Escapes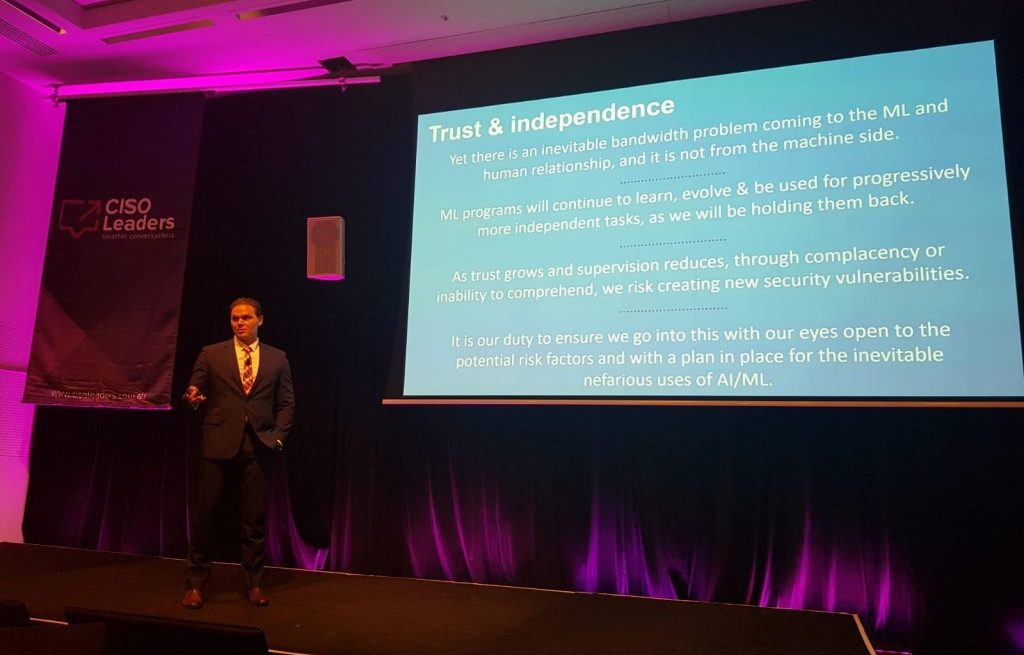 Rhys held a workshop that addressed the rapidly escalating threat of AI/ML; assisting threat actor's in target selection; scanning for enterprise vulnerabilities; and potentially covering all trace of an attack.
This workshop explored how AI/ML could also become a great ally to IT and security professionals – allowing for more advanced threat scanning and to enhance security teams' efficiency by flagging and prioritizing issues in real time. Any improvements will undoubtedly be used by threat actors and it's the duty of Security Officers to stay prepared and ahead of this coming wave.
ABOUT RHYS MACFARLANE
Experienced Chief Security Officer – skilled in Physical Security, Loss Prevention, Risk Management, Internal Investigations, Leadership and Network Security. Strong military and protective services professional with a Bachelor of Arts – BA focused in Security, Terrorism and Counterterrorism from Murdoch University.