Posted on
February 16, 2017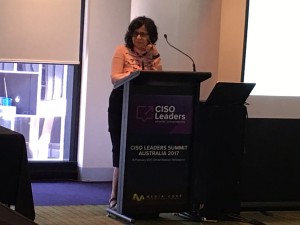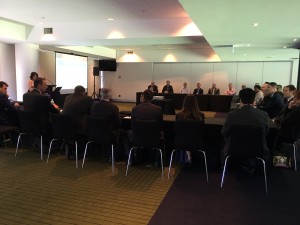 Meena Wahi, Director of Cyber Data-Risk Managers talks about 'Managing Risk: Is Cyber Risk Different?'
In her roundtable discussion at the 2017 CISO Leaders Summit, Meena Wahi – Director of Cyber Data-Risk Managers talked about how CISOs are dealing with cyber risk. Are standard practices of managing risk serving them well? Is the eliminate, mitigate, accept and transfer the way to go? If not, are CISOs being challenged to devise new strategies to address the reputational, operational, compliance and financial impact of cyber incidents. As strategic partners in their businesses – what learnings do CISOs have to share?
Meena steered this interesting discussion on how CISOs are dealing with cyber risk. Meena is a specialist insurance broker for cyber risk who advocates that insurance must form part of total enterprise risk management strategy.
Cyber Data-Risk Managers are specialist insurance brokers for cyber insurance/data breach Insurance. Meena has been interacting with stakeholders in the evolving cyber risk/data privacy space in Australia and overseas since 2011. Contributing to the dialogue as a key player in the market, she advocates that cyber insurance must constitute a part of enterprise risk management strategy. Meena holds an MBA from Monash University and a Tier 1 (Insurance Broking) from ANZIIF.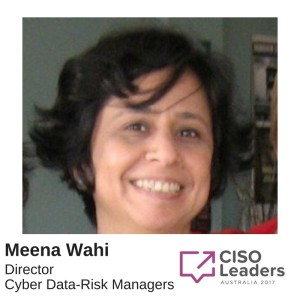 #CISOLeadersSummit #MediaCorpInternational