Posted on
August 18, 2015
Prior to the CXO Leaders Summit, we spoke with some of our key thought leaders that will contribute to the strategic two-day agenda; drawing on their own experiences and best strategies. As recognised leaders within the Marketing and Customer Experience space, these highly esteemed speakers and panelists provided us with their Marketing Leadership insight.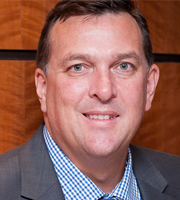 Arno Lenior, Former CMO, Samsung & CXO Master of Ceremonies "Marketing leadership: This is all about driving value in any organisation. It's about growth and transformation. It's about making the key stakeholders lean forward to understand and truly value what good marketing can do and the returns is delivers to shareholders. A good marketing leader listens, learns, decides but most of all inspires."
Transformational and growth orientated senior leader accomplished in global brand Strategy, consumer marketing and innovation, Marketing planning and brand strategy, brand plans and marketing budget implementation, Retail sales and marketing strategy, Product, Commercialisation, Sales management. Media trained company spokesperson. Arno is our Master of Ceremonies and will provide the Formal Welcome to all attendees as well as monitor our interactive Q&A Summit sessions via #CXOLeadersSummit.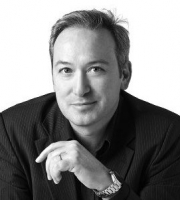 Mark Lollback, Senior VP/CMO for McDonald's Australia. "The whole organisation must be consumer centric and feel responsible for serving customers well; not just marketing. To drive real change the senior leadership of the company must be and act as one team, which requires business plan mentality not just a marketing plan. Genuine consumer and category insights are everything. Great marketers need to be technically strong and intuitive at the same time…it enables you to be brave and do bold things."
Mark Lollback, Senior VP/CMO for McDonald's Australia Limited, is one of the leading Chief Marketing Officers & Senior Marketing Professionals in Australia with over 20 years of Global Blue Chip Marketing experience. Mark has held many senior Marketing Leadership roles across many categories, industries and countries. Mark will provide the closing Keynote Presentation on, "Selling vs. Serving, Growing McDonalds Australia."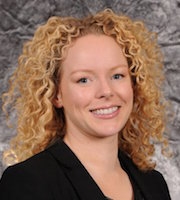 Caroline Morgan, 
Head of Insights & Innovation,
Samsung Electronics Australia. "Start with the customer. Understand them and their lives and then determine the role that your brand plays in their life."
Caroline Morgan, Head of Insights & innovation, Samsung. Caroline Morgan is an internationally recognised leader in insights and market research across retail, e-commerce, banking and technology. Currently, she is Head of Insights and Innovation at Samsung, responsible for insights and strategic planning initiatives across all product categories. Caroline will be featured as a panelist on the Keynote Panel Discussion, "Customer Retention & Loyalty."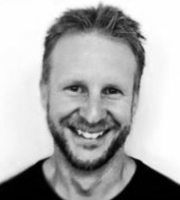 Tim Hernadi, Head of Brand Marketing, Suncorp. "Engage in storytelling to build your brand, but do it in an engaging way. Anchor back to the customers pain and passion points when designing customer experiences. An oldie but a goodie….If you can't measure it, you can't optimise it."
Tim Hernadi is currently the Head of Brand & Marketing for Suncorp Group's Personal Insurance Division. Tim has oversight of the marketing program for 9 of Suncorp's retail brands, which include AAMI, Apia, GIO, Suncorp and Shannons. With 20 years experience in marketing, Tim has a strong grounding in brand strategy, digital, customer experience, 1-1 marketing and consumer research and has held several senior marketing positions over this time. Tim will participate as a panelist on the Keynote Panel Discussion, "Customer Retention & Loyalty."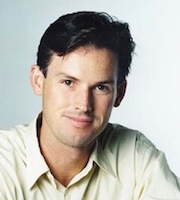 Matt McGrath, Chief Brand Officer, Network TEN Pty Ltd. "Test, test, and test again and then when you find what works keep doing it. There are so many things you can do in marketing, but what are the vital ones to do? Keep it simple and have a short list of to-do's. Doubt what you are told – until you have data and proof – there's a too much spin in our industry. Everything isn't important – a few things make all the difference in my experience."
As Chief Brand Officer, Matt is responsible for brand strategy, on air promotions, off air marketing, social media works closely with programming to deliver rating performance, and works with sales to deliver brand integration for advertiser.