Posted on
August 20, 2015
David Scribner, Chief Executive, Virgin Mobile gave the Keynote Presentation, Changing the Game for Good at the CXO Leaders Summit. During this keynote presentation, Scribner spoke on how Virgin Mobile is transforming the mobile; highlighting the importance of connecting people to the business thru purpose. David spoke on transforming the mobile mindset from an addition and constant distraction to crating a strategy that leaves an impact.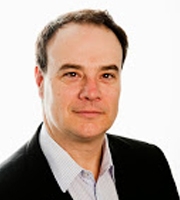 David Scribner, Chief Executive, Virgin Mobile. David has been with Virgin Mobile since April of 2011, as company CMO and CEO. During this time, he has been recognised by CEO of the Year Awards as "Telecommunciations Executive of the Year" and has been a Finalist for the B&T, Mumbrella and MFA "Marketing Team of the Year." David is an AANA Board Member, a member of the Virgin Global Brand Council; an ASB Board Member and a Committee Member SHS OBU. His skills include multi-channel marketing, digital strategy, marketing strategy and digital marketing.
Get involved! Tweet to David Scribner and see if you can stump Australia's most Senior Marketing and Customer Experience Executives by following us on @CXOLeaders and tweeting to our Summit hashtag, #CXOLeadersSummit
The CXO Leaders Summit is invitation only, intended for Australia's most Senior Marketing & Customer Experience Executives. If you are a CMO, Head of Marketing, Head of Customer or are a vendor company to offer an innovative product or solution, please register your interest to see if you qualify for next years CXO Leaders Summit.