David Burroughs, Chief Mental Health Officer, Westpac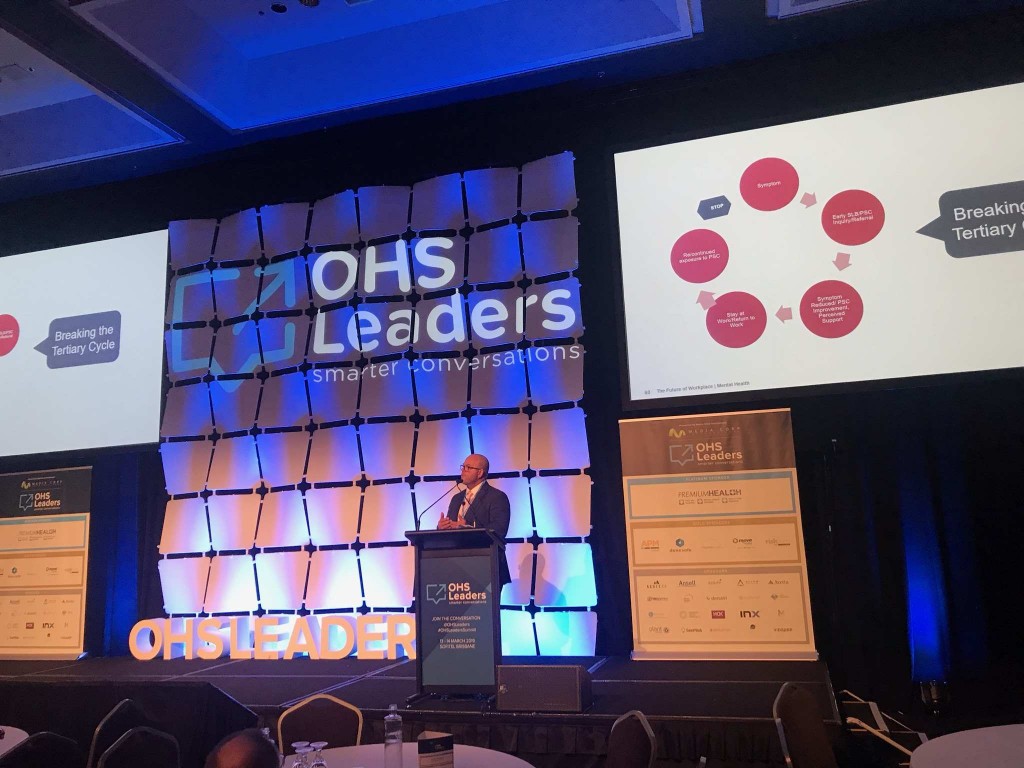 David's thought-provoking session included key observations, musings and anecdotes from his drawing on his 20 years career as a workplace psychologist, as a provider, consumer and reviewer of mental workplace mental health services and his more recent experience as Chief Mental Health Officer of Westpac.
Workplace mental health – rarely has one topic received so much attention, with no sign of the interest and activity in this area abating any time soon. Yet despite so much time, energy and resources being directed to this domain are we actually seeing any real evidence of impact and improvement?
It seems that the 'monetisation of madness' is continuing at a rapid rate, with new providers, M&A's and massive investment in the mental health space, but where is the evidence to support the level of workplace investment? How are we measuring success? Are we finally at a tipping point when it comes to workplace mental health? And where should we be focusing our attention – i.e., getting the fundamentals right to maximise ROI?
ABOUT DAVID BURROUGHS
David Burroughs is a senior workplace psychologist and strategist who has been working in the area of workplace mental health both in Australia and internationally for almost 20 years. David specialises in the early intervention and prevention of workplace mental ill-health and has a passion for innovation and challenging convention. David has been and remains a strategic advisor to numerous federal government departments and many national and multinational organisations on workplace mental health and behaviour matters, and has developed several nationally awarded corporate mental health and wellbeing initiatives.  David's current interests include men's mental health, creating ethical 'speak up' cultures and addressing the challenges of the aging workforce. David is a sought after speaker both here and abroad and brings a highly pragmatic and strategic approach to managing complex people management matters. David is currently working as Chief Mental Health Officer for Westpac where he is focussed on supporting Westpac's strategic approach to staff and customer mental health.