Posted on
February 16, 2017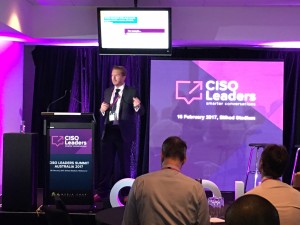 Our first keynote presentation for the 2017 CISO Leaders Summit in Melbourne today was 'Strategy unabridged' by Stuart Mort –  Cyber Security Director at Optus.
Stuart discussed how we operate in an environment where it's more a case of "when" not "if" an organisation will experience a security breach. The prevailing mindset of spending on security for good security will ultimately lead to a company being splashed across the media for all the wrong reasons if there is not a structured plan supporting the investment. Many Cyber Security strategies today read more like tactical plays and miss key details and fundamental perspectives on how to adequately prepare and plan for the security challenges faced today and tomorrow. Stuart explored some of these fundamentals, and provided recommendations on how these may be addressed within an organisation and that would allow attendees to evaluate how prepared and mature the security approach is within the organisation they encounter.
Stuart is a highly experienced Information Security and Cyber Security professional with global CISO experience and a portfolio of skills across all areas. Responsible for designing and delivering security strategies for multinationals, and ensuring President-level executives are aware of the risk landscape and directly sponsor security initiatives.
He has extensive knowledge of regulatory requirements, mergers and acquisition security, supplier security, risk management, ISO27001, security metrics, security assessments, and has led many complex Incident Response, Investigations and Forensic cases, including presenting evidence in Court as an Expert Witness.
With strong management experience in leading international teams of highly skilled professionals across multiple disciplines, Stuart can balance business objectives with strategic and technical security requirements. Stuart has presented at global and national conferences as a Keynote speaker, and has valuable experience of customer-focused liaison.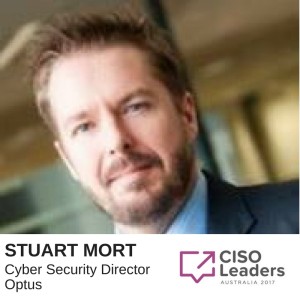 #CISOLeadersSummit #MediaCorpInternational