Posted on
October 24, 2019
John Kouroutzoglou, Information Security & Compliance Manager, Domain Group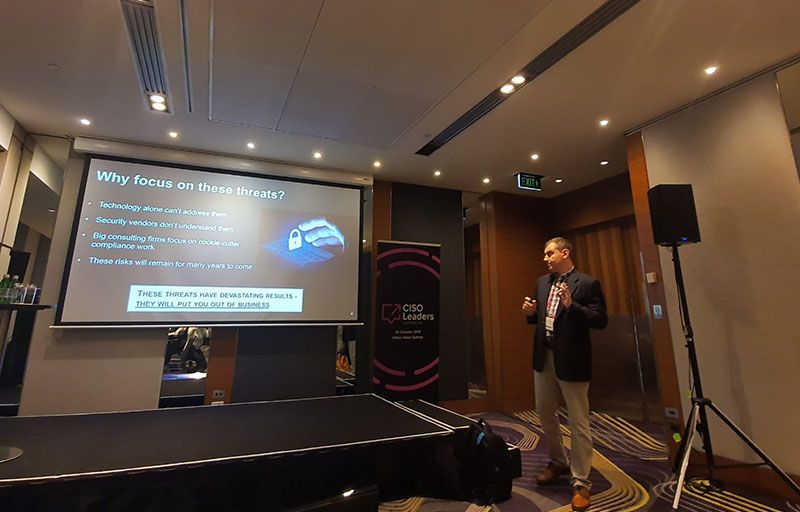 During this interactive workshop, John provided a high-level look at the following list of threats and how they're addressed:
Insiders & Outsiders
3rd Parties
Competitors
Personal security risks
Physical security
The session also included Q&A opportunities as the presentation covered various topics.
For more information about Media Corp International's CISO Leaders Summit Australia visit http://cisoleaders.com.au/
ABOUT JOHN KOUROUTZOGLOU
John Kouroutzoglou has been involved in physical and cybersecurity operations and consulting for over 15 years. He has worked for large global organisations which include: Alcatel-Lucent, HP and EY. John is currently the Information Security & Compliance Manager at leading real estate tech company – Domain Group.