Jackie Montado, Asia Pacific Region Chief Information Officer – PepsiCo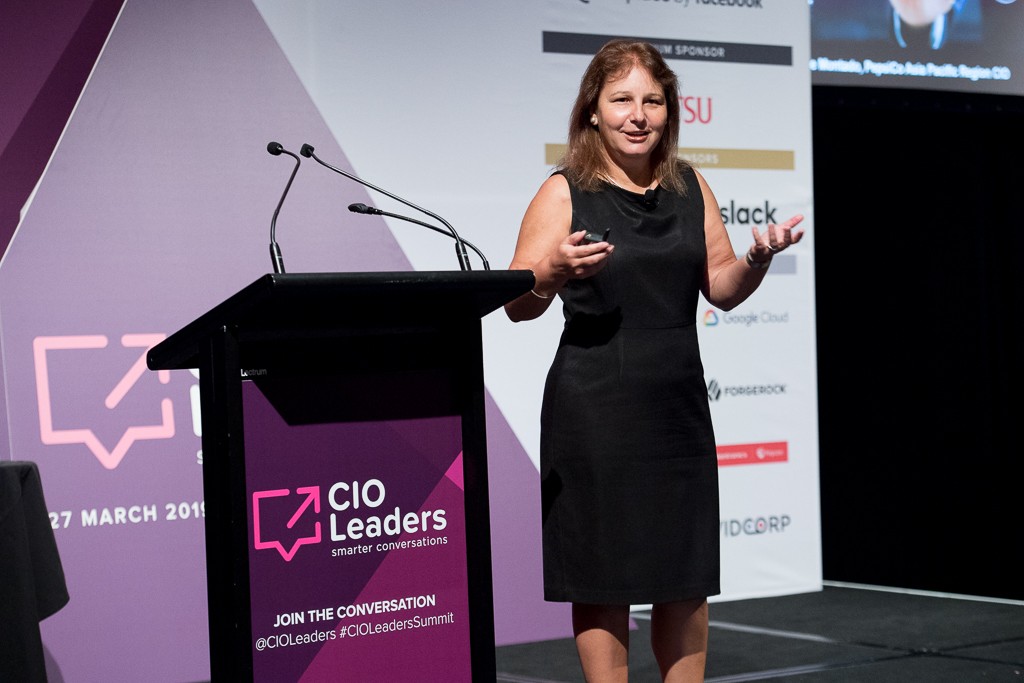 The Fourth Industrial Revolution is characterised by advances in connectivity and human communication enabled by technology. During Jackie's opening Keynote presentation at the CIO Leaders Summit in Auckland she examined the world of digital transformation and how technology is at the forefront of enabling strategic business growth.
Jackie explored ways that you can help position your organisation and people for continued competitive advantages and future business success, one way to do this is consider how your organisation views the emergence of technological opportunities in the Digital Era to drive disruption.
ABOUT JACKIE MONTADO
Jackie Montado is the PepsiCo Asia Pacific Region CIO & Senior Director. She leads the strategy formulation and value realisation from digital transformation initiatives across 25 markets in the Foods & Beverages categories. Jackie is passionate about people and developing future leaders whilst learning and leveraging new technologies and capabilities. She is a trusted, strategic advisor, continuously shaping her role and contribution as well as that of her teams. She is a great advocate for women in business, technology and leadership roles.
Jackie has undertaken significant multi-cultural business transformations and M&A work over the years and focuses on developing strategic partnerships at the C-Suite level. Prior to joining PepsiCo, Jackie held various positions working for ICI Petrochemicals & Plastics, AstraZeneca Pharmaceuticals and PWC Management Consultancy in Australia and UK/Europe as well as undertaking several global roles.