Jason van Schie, Managing Director, Flourishdx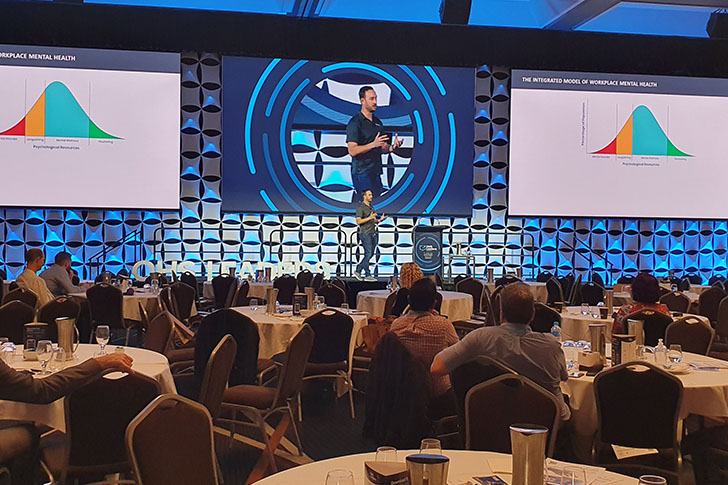 With psychological injury workers compensation claims increasing at more than 10 times the rate of physical injury claims (NSW workers comp statistics 2015-2019), it is clear the popular approaches to workplace mental health (e.g. yoga, fruit bowls and lunch and learns), simply aren't effective at prevention. Really they barely meet the standard to be called PPE.
Elevating psychological health and safety to the same level as physical health and safety is a priority reform promoted by the Productivity Commission. Expected WHS legislation updates to add greater emphasis to psychological health and safety, draft codes of practice and an incoming international standard (ISO 45003) are all pointing to the need of the health and safety profession to apply their expertise in risk management to understand and address the root cause of psychosocial hazards.
This session gave the audience a rapid introduction to how OH&S and HR can work together to prevent psychological injuries and adopt best practice standards and guidelines.