Posted on
February 20, 2017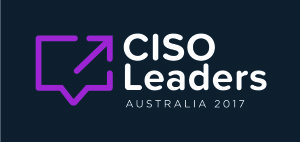 CISO Leaders Summit Australia – 16 February 2017, Melbourne 
 20th February 2017 – The 2nd annual CISO Leaders Summit Australia (Melbourne) lived up to expectation and delivered content rich presentations delighting delegates and sponsors alike.
Media Corp International who hosts the CISO Leaders Summit Australia (Melbourne) worked to bring together the top IT Security executives from around Australia to discuss and debate the current trends, challenges and solutions facing the IT Security industry within Australia and they certainly delivered that to over 78 key decision makers in the IT security space. "We are really pleased with the turn out of the 2017 CISO Leaders Summit and from the incredible response and feedback we have had from delegates, sponsors and partners about the calibre of the program and the overall day, we are thrilled and excited for the next CISO Leaders Summit Australia that will be held in Sydney in September 2017" said Media Corp International CEO, Tyron McGurgan.
Among the guests were a specialist list of speakers including Stuart Mort – Director of Cybersecurity, Optus; Ian Gibson – Chief Information Officer, Superchoice Services; Anthony Lim – Director Asia Pacific, Cloud Security Alliance; Brian Hay – General Manager, Cybersecurity (Former Detective Superintendent QLD Police Service); and Syed Asghar – Information Security and Governance Manager, Vodafone Australia.
The CISO Leaders Summit Australia (Melbourne) brought together over 78 Chief Information Security Officers and Heads of Information Security from some of the largest organisations in Australia including ANZ, Australian Federal Police, Australian Pharmaceutical Industries Limited, Australian Red Cross Blood Service, Australian Unity, Bank of Queensland, Brookfield Multiplex, Coca-Cola Amatil, Coles Financial Services, Colonial First State Investments, Dairy Australia, Department of the Premier and Cabinet, Dulux Group, GE Capital, GE Energy, General Motors, GM Holden, Ingham's Enterprises, Johnson & Johnson, KPMG, Macquarie University, NBN, News Corp Australia, Optus, Tabcorp, Target, Telstra, UBS Bank, UniSuper, Vanguard, Victoria University, VISA, Vodafone and Youi Insurance just to name a few.
View the photo gallery featuring event highlights from the CISO Leaders Summit Australia (Melbourne) here. For more information about the CISO Leaders Summit Australia (Sydney) please register your interest at http://cisoleaders.com.au.
CISO Leaders Summit Australia
Thursday 7 September 2017, Sydney
#CISOLeadersSummit
CISO Leaders Summit Australia is powered by Media Corp International. For all media enquiries please contact: Ivana Roberts – Marketing Director, Media Corp International
E: ivana@mediacorpinternational.com
P: +61 (0) 421 055 326