Posted on
January 22, 2020
Solomon Egbe, Corporate Director, Health, Safety and Environment – Ports America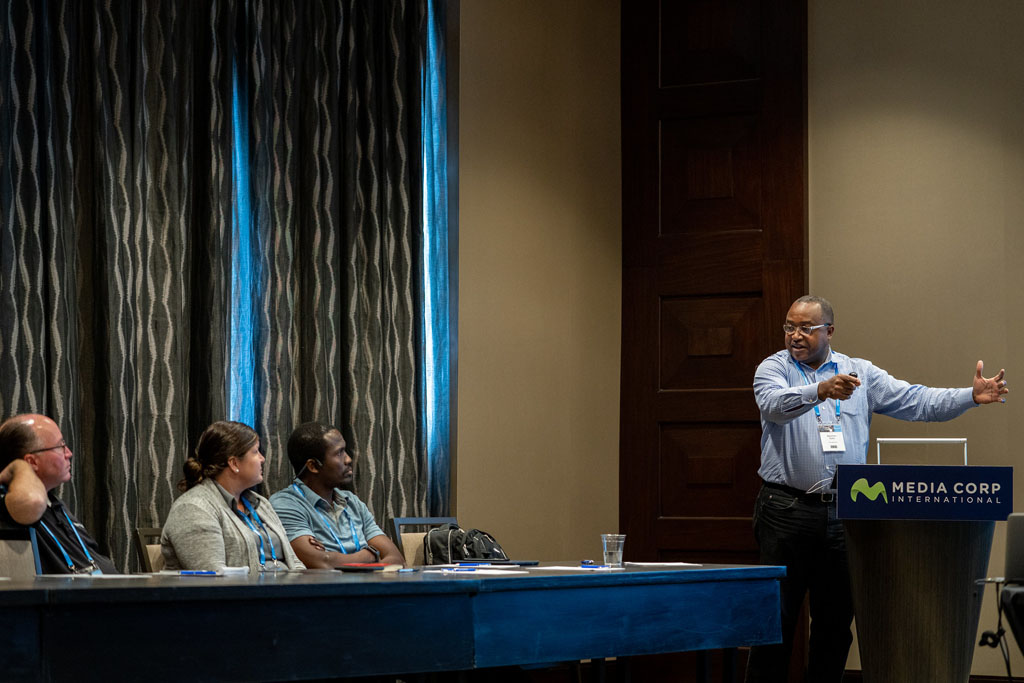 This session reviewed Ports America's safety program, SAFE PORTS. A "hybrid behavior based" safety program that has become a very potent tool to effect post-merger integration in various marine terminal organizations and most specifically, Ports America Inc. There is a saying in the Maritime Industry that "when you've seen one port, you've seen one port – no two ports are alike".
SAFE PORTS has been used to not only position Ports America, an organization that operates 80 marine terminals in 50 ports along the 3 coasts of United States, as a leader in safety in the Maritime Industry, but has produced extra ordinary results in the alignment of the subcultures within this organization that became the largest marine terminal operator following the merger of multiple legacy companies.
It's Fatal 5 Program prevents fatalities; It's Roadmaps Program outlines a systems approach towards safety excellence; Its GAP Analysis and Peer Review Programs identify weakened defenses and recommends corrective actions proactively; and Its Walkabout Program encourages the elimination of unsafe behavior, mentoring and coaching.
ABOUT SOLOMON EGBE
Solomon Egbe graduated from State University of New York Maritime College with a BSc in Transportation and a Merchant Marine Third Mate License. Attended the Graduate Program where he obtained an Advanced Certificate of Shop Brokerage and Chartering, then worked for V. Ships Ltd., the largest ship management company, as Technical Controller for Cruise Ships, Oil Tankers, Car Carriers and Bulk Ships.
Solomon then attended New York Law where he graduated with a Juris Doctorate, and then joined P&O Ports (which became Ports America) in Operations. Solomon became a Site Safety Manager in 2004, then Site Safety Director, then Regional Safety Director, and now Corporate HSE Director with the Atlantic Division as his primary responsibility.