Posted on
January 22, 2020
Brian Wedemeyer, Vice President of EHS – Partner Industrial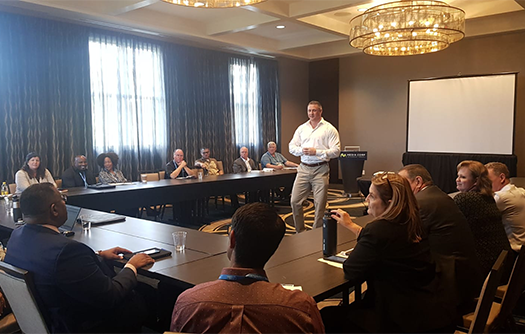 This roundtable session from Brian evaluated the relationship between leadership behaviours and employee engagement. Various theories and research findings were presented to begin a discussion on what this means for safety professionals. This session was for professionals who direct this functional strategy within their organization.
ABOUT BRIAN WEDEMEYER
Brian was recruited to build and manage the EHS department of a new specialty services company in the petrochemical industry in 2017. Since then, Partner Industrial has become one of the fastest growing companies in North America with operations spanning Alaska down to the Gulf Coast. Partner Industrial employs a risk control system modeled closely after military aviation best practices to develop greater performance in high risk, construction activities. The system has gained popularity among the operational team for its simplicity, ease, and effectiveness at pre-empting human error. Brian currently resides in Houston and enjoys fitness, windsurfing, and is pursuing his MBA at Rice University.