Article, Lilia Guan, CIO Tech Asia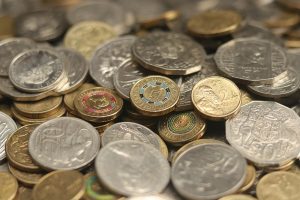 The Australian State is investing AU$240M to bolster the Govt's cyber security..
New South Wales (NSW) Government in Australia has announced it will invest a record AU$1.6 billion into its Digital Restart Fund to make the State the digital capital of the southern hemisphere. Premier Gladys Berejiklian said the landmark funding would enable the Government to turbocharge digital projects that make life easier for people.
"We are already using technology to make life easier for customers. Whether it's the Digital Driver Licence, Energy Switch or Park'nPay, our digital products provide added choice and convenience."
Treasurer Dominic Perrottet said the funding is a game changer and recognises that digital infrastructure is as important as transport infrastructure to the State's economic growth and includes funding to bolster cyber security for the State Government.
The Cyber Security funding will go towards protecting existing systems, deploying new technologies and increasing our cyber workforce.
The funding will include:
$240 million commitment to enhance the Government's cyber security capability
Providing more government services online and via Service NSW
Improving the digital experience across agencies, including in education and health
Minister for Customer Service Victor Dominello said the inclusion of $240 million will bolster the Government's cyber security.
"This is the biggest single cyber security investment in national history and will strengthen the Government's capacity to detect and respond to the fast-moving cyber threat landscape," he said.
Australia's industry representative body for innovation technology, the Australian Information Industry Association (AIIA), has welcomed the announcement that the New South Wales government will invest $1.6 billion in digital infrastructure for the State.
The announcement focused on easier access to services, greater delivery of services and more growth for sector jobs.
Ron Gauci CEO at AIIA said, "focus on digital infrastructure investment" is "paramount" as the State maps out an "economic recovery in a post-COVID Australia".
"The AIIA is encouraged by this announcement and also recognises the previous commitments to investment in business and innovation following funding announcements in Victoria and South Australia," he said.
Extending the Australian 2020 Cyber Security strategy to include business resiliency strategy would also enhance support to Australian SMEs; through cyber awareness and support programmes and continue to invest in cyber security skills, in particular the area of operational technology security, he said.
"We have a once in lifetime opportunity for major reform and restructure of our economy and society that not only creates a stimulus for our economy for employment and commerce but provides long term sustainability making Australia far more competitive globally," Gauci said.
New South Wales established a 'Digital Restart Fund' in 2019-20 with seed funding of $100 million over the next two years to fund whole-of-government digital transformation, in June 2019.