Posted on
January 22, 2020
Doug Martin, Vice President, Gensuite
Jamie Britt, Leader, Business Development & Strategic Innovation, Gensuite
Jeremy DuMond, Sr. Global Director of Health, Safety, and Environmental, Wyman-Gordon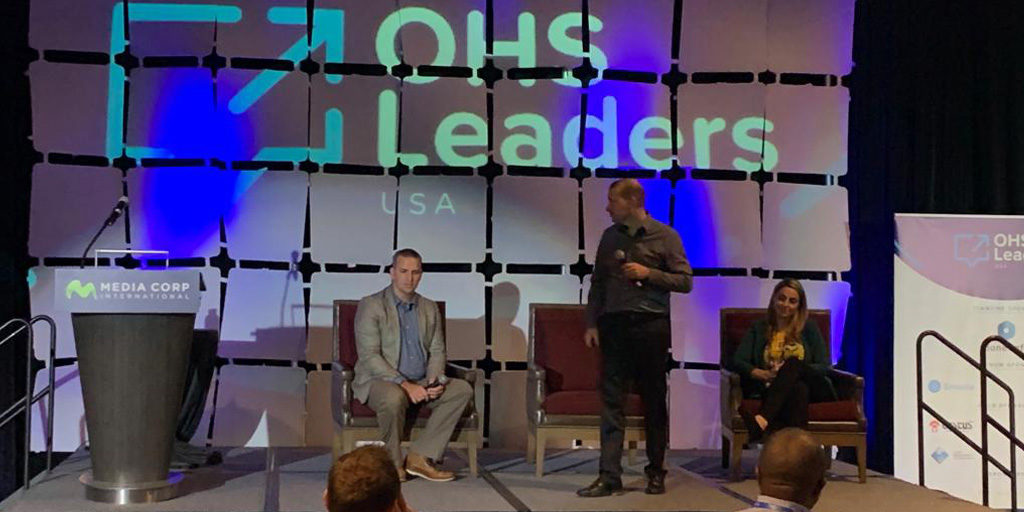 This session discussed Jeremy's story of implementing H&OP and his journey that led to Gensuite. Discussions focused on:
• Initiating H&OP engagement at PCC-Wyman-Gordon Forgings, Inc
• Leadership engagement with H&OP program development expectations
• H&OP implementation
• On-going H&OP engagement opportunities and challenges
• Integration with Digitized EHS management system
• Gensuite solution of integrating H&OP into your Digitized EHS management system
• Future of H&OP at PCC-Wyman-Gordon Forgings in Gensuite.
ABOUT DOUG MARTIN
Experienced Vice President Of Services with a demonstrated history of working in the information technology and services industry. Skilled in HTML, Visio, Risk Management, Data Analysis, and Business Process Improvement. Strong operations professional with a Bachelor of Science (B.S.) focused in Management Information Systems from the University of Dayton.
ABOUT JAMIE BRITT
Joined Gensuite in July 2019
• 10+ years of project management experience
• Managed global projects related to EHS and Regulatory for intermediates chemical manufacturer
• Working in partnership with business leaders and IT, led global implementation of tools and process improvements to support strategic initiatives
Projects included:
• Pharma, validated cGMP Document Management
• Product Stewardship
• SDS Authoring and labeling (MSDgen, Wercs, SAP EHS)
• Digitized EHS management tools
• Global Trade Compliance
• SAP Implementations
• SAP EHS Module
• HAZCOM programs
• Process Safety API RP 754
• Human and Organization Performance integration into Digitized EHS tools
• Certified Supply Chain Professional, ASCM (formerly APICS)
• ITIL Foundations Certified
ABOUT JEREMY DUMOND
Jeremy DuMond is the Sr. Global Director of Health, Safety, and Environmental for the Wyman-Gordon Division. He previously served as the Director of Operations for the Wyman-Gordon Houston facility. Before joining Wyman-Gordon, he spent 18 years in the integrated steel industry in various operational and regulatory roles.