Digital Transformation Requires Customer Obsession
Hear from Forrester VP and Research Director Frederic Giron at the CIO Leaders Summit in Jakarta on 25th July 2017!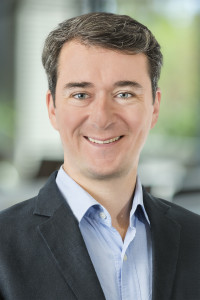 'Digital Transformation' is quite the buzzword these days. What does it really mean?
Emerging technologies dramatically alter the balance of power between customers and companies. Digital experiences are now the new normal for customers across Asia, empowered by widespread access to mobile technology. They're no longer satisfied with poorly coordinated online and offline experiences.
While customers gain the power of information and choice, digital technology also dramatically improves the economics of business. Using software, hardware, algorithms, and the internet, it's now much cheaper and faster to engage customers and deliver outcomes they value. Digital natives like Amazon, Netflix, Tesla, and Uber understand this. Their business paradigm focuses on using digital experiences to always deliver on customer expectations and outcomes. We believe that every company must become a digital innovator. Every company must invent or reinvent their business with technology at the core — or watch while their customers defect and their markets are disrupted.
What do organizations need to do to call themselves truly digital?
What exactly is a digital business? Digital businesses continuously exploit digital technologies to both create new sources of value for customers and increase operational agility in service of customers.
Many firms proudly point to their mobile app and proclaim, "Hey, we're digital!" While they may be driving incremental revenue, all they have done is bolt another digital touchpoint onto the existing business. Digital transformation goes much further, fundamentally reshaping the way you create value for your customers and drive revenue growth. Achieving this requires that firms approach digital business from the outside in, pursuing two dimensions of digital in parallel: digital customer experience (DCX) and digital operational excellence (DOX).
How should CIOs and other C-level executives go about doing their digital transformation initiatives?
Digital Transformation is nothing short of a reboot of your company's business model. But you won't be able to make a huge difference if you are not customer obsessed. Most firms in the region are not there yet.
Customer obsession requires harnessing every employee, every customer data point, and every policy in the organization. Eventually, companies will have to assess and address six key operational levers — technology, structure, culture, talent, metrics, and processes — derived from the four principles of customer obsession: customer-led, insights-driven, fast, and connected. Done well, customer obsession promises to help your organisation win, serve, and retain customers by consistently deliver experiences that exceed customer expectations and deliver business results.
About Frederic Giron
At Forrester Research, Frederic Giron is responsible for helping to define and drive innovative research and solutions that help inspire and guide the decisions of global executive leaders. He is primarily involved in developing and leading a high-performance team committed to an innovative and actionable research and advisory agenda that addresses the strategic needs of customer-obsessed leaders and their teams. Frederic is also responsible for ensuring the quality of the research that the Asia-Pacific research team produces.
His research focus covers tech-driven digital business transformation, analyzing the shifting and consolidating technology services and outsourcing market, as well as underlying technology market dynamics in Asia Pacific. His research examines new constituencies of buyers and suppliers that are currently reshaping and recasting the technology services market.
Frederic will be presenting at the CIO Leaders Summit Indonesia on July 25th 2017. During his presentation, Frederic will give a strategic overview of the impact that the age of the customer will have on institutions, establish the fundamentals of an operating model for customer obsession, and clarify the specific areas that you need to focus on to transform your organization into one that can consistently deliver experiences that exceed customer expectations and deliver business results.
About the CIO Leaders Summit Indonesia
The 2nd Annual CIO Leaders Indonesia Summit is part of the CIO Pacific Series that is currently running in Singapore, Malaysia, Thailand, Australia, Philippines, Hong Kong and Japan. The upcoming event is an exclusive, invitation-only gathering of the countries leading IT executives who will come together once again to discuss the most critical issues that affect the day-to-day operations of their business.
If you would like to be invited along as one of our complimentary VIP guests for the upcoming gathering, register your interest at www.cioleadersindonesia.com