Synopsis and overview of the session
With the proliferation of high-profile hacks, data breaches, and ransomware, it's easy to feel insecure about your organization's security. You have to protect your company like never before — particularly as your infrastructure grows and diversifies, presenting a broader surface for attackers.
How do you keep up with an ever-changing cybersecurity landscape? Adopting DevOps practices and automation is critical. It's now a necessity to deal with this increased complexity rather than just a nice-to-have.
CVEs have more than doubled since 2016
IT infrastructure grew 47.2% year over year
Data breaches increased 424% in 2018
Cost of an attack increased to $3.92M over the last five years
Focus Network, in partnership with Puppet, will bring Australia and Singapore IT leaders together to discuss key industry themes that will affect your organisation in 2021 and beyond.
Puppet's CTO Abby Kearns will drive the conversation throughout the session who will discuss key industry themes affecting your organization.  In this upcoming virtual roundtable, we'll discuss:
How to integrate security and improve your ability to quickly remediate critical vulnerabilities.
How to achieve self-service for CIS/Essential 8 compliance validation.
How to do Change Management in the DevOps era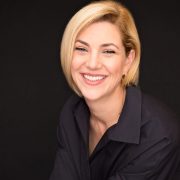 With nearly twenty years in the tech world, Abby Kearns is a true veteran of the technology industry. Her lengthy career has spanned product marketing, product management and consulting across Fortune 500 companies and startups alike. At Puppet, she will lead the vision and direction of its current and future enterprise product portfolio. Prior to joining Puppet, Abby was the Executive Director of the Cloud Foundry Foundation where she focused on driving the Foundation's vision and growing the open source project. Through her tenure, Abby built an install base that included more than half of the Fortune 500. Abby has deep cloud experience. At Pivotal, she drove the adoption of Pivotal Cloud Foundry, and at Verizon, she led the Product Management teams dedicated to the early days of cloud services. Her background also includes operations spanning companies such as Totality, EDS, and Sabre.
About Puppet
The shortest path to better software.
Puppet is driving the movement to a world of unconstrained software change. Our revolutionary platform is the industry standard for automating the delivery and operation of the software that powers everything around us.
More than 40,000 companies — including more than two thirds of the Fortune 100 — use Puppet's open source and commercial solutions to achieve situational awareness and drive software change with confidence.
Based in Portland, Oregon, Puppet is a privately held company with more than 500 employees around the world.
Website: http://puppet.com
3:30 pm – 4:00 pm – Registration & networking
4.00 pm – 4.05pm – Welcome address
4.05 pm – 5.15pm – 3 course lunch served4.05 pm – 4.45pm – Embracing disruption in the financial services industry: A Privacy versus Security conundrum – Amanda Chan, BlackBerry
4.45 pm – 5.15pm – Demo
5.15pm – 5.45pm – Discussion
5.45 pm – 6pm – Closing remarks