Tobias Gondrom, Chief Information Security Officer at UOB, delivered a presentation around "A CISO's Playbook: Defense – Dynamic Security Strategies for an uncertain future"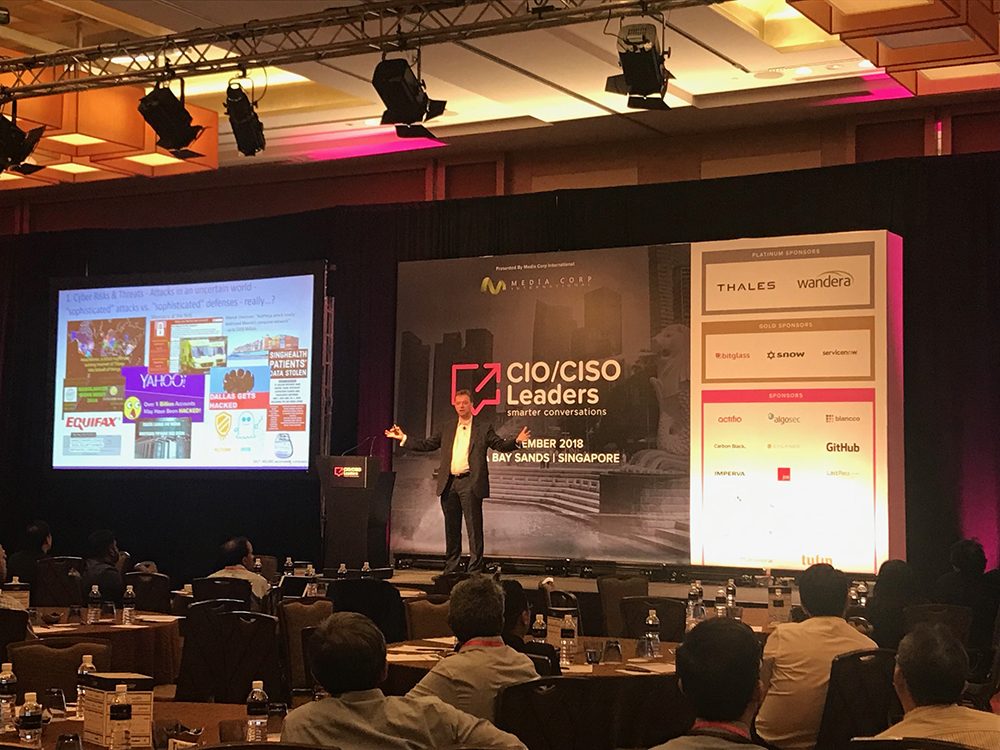 This session covered:
Cyber Risks
Threats
Being nimble for a hostile world
Agility & Automation
Priorities & Playbooks
ABOUT TOBIAS GONDROM
Tobias Gondrom is the Group CISO at UOB. From 2015 to 2018, he has been the CTO Security at Huawei, responsible for the security of Huawei's products and solutions, among them next-generation networking, SDN, NFV, IoT and more. He is a former global board member and former global chairman of OWASP (Open Web Application Security Project, with 40,000 security experts and over 200 chapters around the world). He has about 20 years of experience leading global teams in information security, software development, application security, cryptography, electronic signatures and global standardization organizations. Over the years, he has trained and advised more than a hundred CISOs and senior information security leaders around the world on the management and organization of security teams and programs. Since 2003 he is the chair of working groups of the IETF (www.ietf.org), including most recently the chair of the DOTS (DDoS Open Threat Signaling) WG, a member of the IETF security directorate, and was from 2014 to 2018 member of the IETF Administrative Oversight Committee (IAOC) and the chair of the IETF Trust.