Industry Thought Leaders
We understand the importance in having the correct audience surrounding you and your team on site, that is why we only look to invite and select the absolute leaders within each of their respected fields to attend the Summit.

Star Keynotes and Presenters
We invite only the leading international and local experts to provide sessions on site, this allows for attendees to be taught by front-line executives that compress years of meaningful experience into a systematic, well organised learning program.

Networking Opportunities
Keeping in line with the main goal of our events in achieving new relationships, we provide a huge amount of networking opportunities for attendees through breakfast, luncheons, cocktails, gala dinners and informal introductions.
The CIO Leaders Summit Thailand 2019 will highlight the emerging technologies that are leading the way and will examine current challenges that CIO's are faced with. The Summit will provide senior IT professionals with a unique opportunity to learn and interact with their peers through a series of professionally led sessions hosted by both international and local experts, allowing all attendees the opportunity to be informed by front line executives.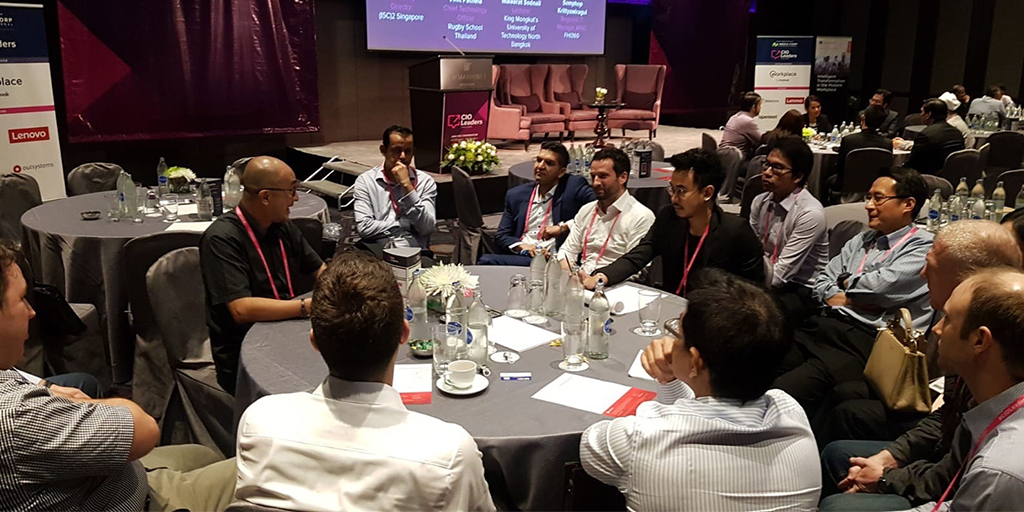 The Future of Technology in Thailand – Interactive Workshop
The Future of Technology in Thailand  Moderator: Paolo Miranda, Partnership Director, (ISC)2 Singapore  Session Leaders: Chailuck […]
Read More