Article, Lilia Guan, CIO Tech Asia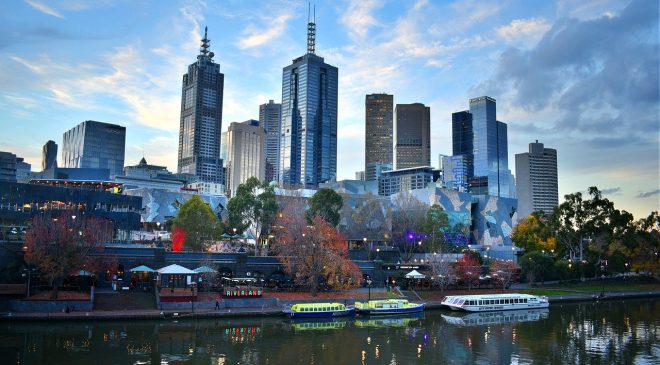 Strict requirements for compliance and reporting requires technology.
The Victoria State Government Department of Jobs, Precincts and Regions (DJPR) has worked for the past 10 months with Salesforce to transform the grants experience and streamline administration.
The administration of this grants' portfolio has a huge undertaking with more than 10,000 applications processed per year, equating to approximately AU$1B annual investment in grants.
The Department is focused on growing the state's economy and ensuring it benefits all Victorians. It does this by creating more jobs for people, building thriving places and regions, and encouraging inclusive communities. It also manages a billion-dollar grant portfolio that supports economic stability and growth.
However, there are also strict requirements for compliance and reporting, requiring DJPR to work closely with an organisation like Salesforce.
"The concept of grants is simple, but effective administration is complex. We wanted to empower our employees to excel in what they do and improve the experience for applicants," said Dr Megan Smart, director – program transformation at DJPR.
"Partnering with Salesforce was an obvious proposition as we'd been using the platform for more than a decade," she said. "Salesforce also brought a wealth of expertise in customer centric design to the project which became a key ingredient in our success."
Mapping the user experience
The DJPR wanted a solution that was "built by users, for users" and set out to understand their pain points and what the optimal solution would look like. This was done through the Salesforce Envision framework, a design-led engagement based on the principles of design thinking. Through this process, the project team identified several key issues to be addressed, including the quality and accessibility of data. There was no single source of the truth and employees had to go between different systems for information required to process applications and manage compliance. In addition, the key system used to manage grants was not intuitive and the experience across mobile and desktop was inconsistent.
"That was no way for users to get the information they needed in a standard way and there were also differences in how things were done across different departments," said Dr. Smart. "We also know that technology has matured, and people today have much higher expectations than they did a decade ago when our initial system was built. We wanted to provide people with a solution that they found more intuitive and helped them to trust in the process."
The project team used three key principles in designing that experience. These included a focus on people, ensuring a frictionless process, and driving adoption through communication and training.
A connected solution
After just 10 months, the project has delivered a reimagined and digitally connected end-to-end grants management process and operating model, improving the customer experience for applicants and the user experience for DJPR employees. The solution is built on the Salesforce Customer 360 Platform and leverages Sales Cloud and custom objects to streamline workflow and move applications from one stage to the next. There's also a large amount of automation built-in to trigger processes like requests for approvals and sending email notifications. The notifications keep applicants informed on the status of applications and remind them if there are any tasks to still be completed.
The grants process is now easier and more transparent for everyone involved, and with every stage managed in Salesforce, the quality of data and reporting has improved. The DJPR is also using Einstein Analytics to more easily track and report on the grants program. For example, they can see the average time it takes to assess applications and see how many grants have yet to be awarded.
Dr. Smart said the information available today on just one dashboard was previously locked up in 20 different reports. She added, "What's so compelling is that it's real time and interactive reporting and it allows us to dive deep into the data to resolve issues."
Value of transformation
In addition to providing an amazing experience for employees and applicants, the transformation of the grants process has yielded tremendous business value. This includes a substantial increase in productivity and a reduction in grants admin costs.
Another key benefit has been the efficiency of processing applications for Victoria's Business Support Fund. The fund was set up in early April to help small businesses impacted by COVID-19 and within just ten weeks, the DJPR received and processed over 90,000 applications. This is equivalent to a decade worth of grant processing in less than three months, an achievement coming off the 10-month investment in upgrading the grants platform and focused attention to end-to end digital integration.
Dr. Smart said that the success of the project team was that all members—including the DJPR Program Centre, Departmental IT, and Salesforce—came with their own perspective but shared a common purpose. "Salesforce has been a fabulous partner to work with and the journey is continuing as we look to share what we've built and use it to help other departments solve similar problems," she said.
Tags: intelligent automation, Procensol, QLD Government Crime and Corruption Commission