Chris Jones, Chief Safety & Wellbeing Officer, Department of Corrections NZ/ Ara Poutama Aotearoa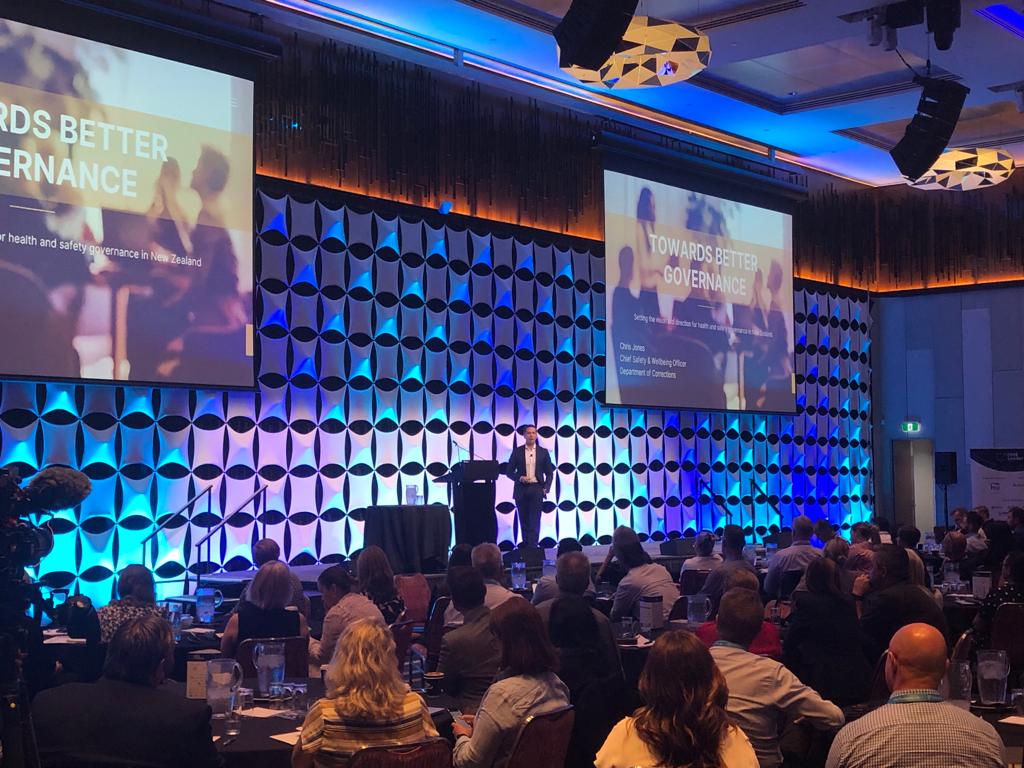 Health and safety governance isn't adding much value to organisational efforts to keep people healthy and safe – a focus on compliance, lagging indicators, and paperwork continue to dominate New Zealand Board discussions.
In this session, Chris provided insights from the the cross-industry  'Better Governance' project, and proposed a new vision and guiding principles for a reimagined approach to health and safety governance. He also shared some of the strategies for health and safety governance that he implemented in the Department of Corrections in New Zealand.