Robert Garcia, Partner, EY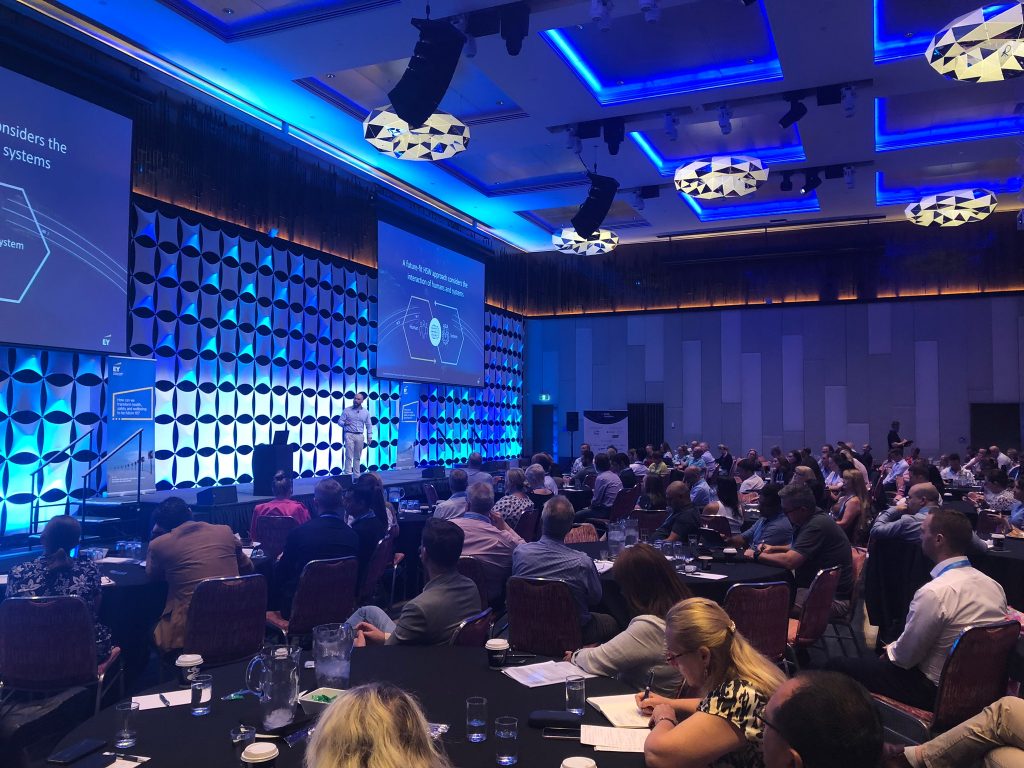 Roberto discussed how the economic and geopolitical landscape has changed in the last year, bringing uncertainty for organisations. He highlighted the significant internal and external pressures that organisations are facing and how the critical elements of transformation – Agility, Integration, Simplicity, and Focus – remain key areas for significant HSW improvement.
During the presentation, Roberto explored what the future of transformation looks like for organisations and identified an appropriate model for tough times. His insights were thought-provoking and informative, providing valuable takeaways for all attendees.