Fiona Andrew, National Mental Health and Wellbeing Manager, Australia Post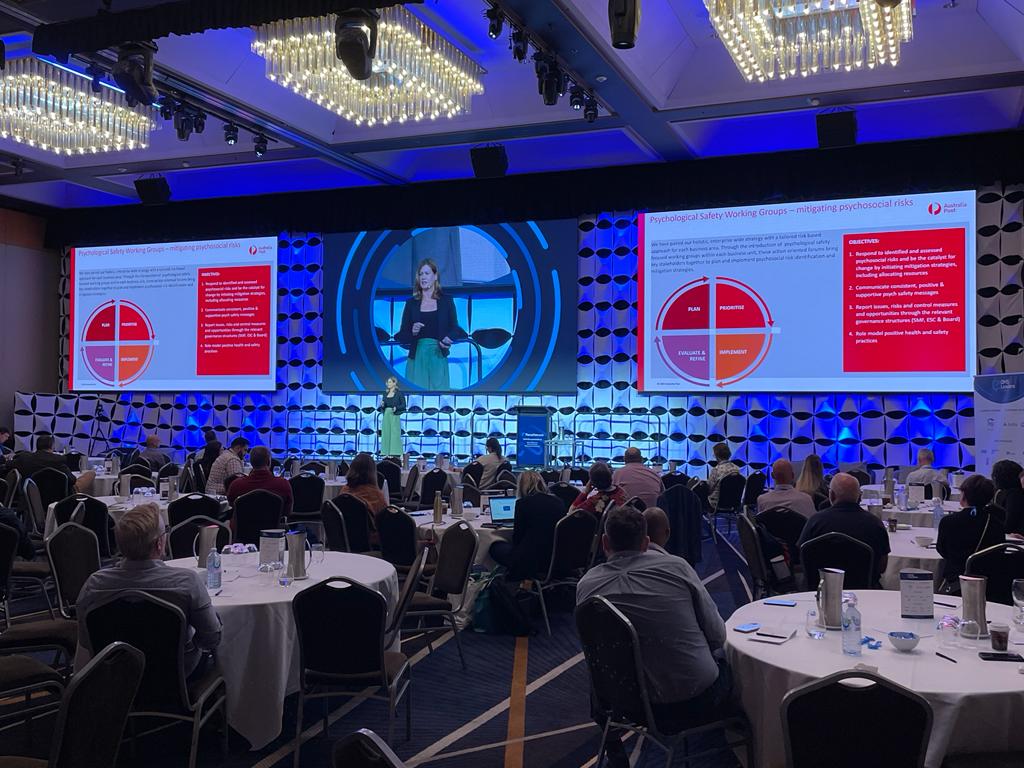 When reasonable efforts are made to protect the mental health and wellbeing of employees, a psychologically safe workplace is created.
In this session, Fiona shares Australia Post's journey in creating a psychologically safe workplace.
We learn how the identification and mitigation of psychosocial risks, coupled with the provision of a supportive and healthy workplace has the ability to reduce the onset, severity, impact, and duration of mental health concerns, as well as produce happier and more productive employees.