Matt Hanmer, VP Sales, Australia & New Zealand, AntWorks™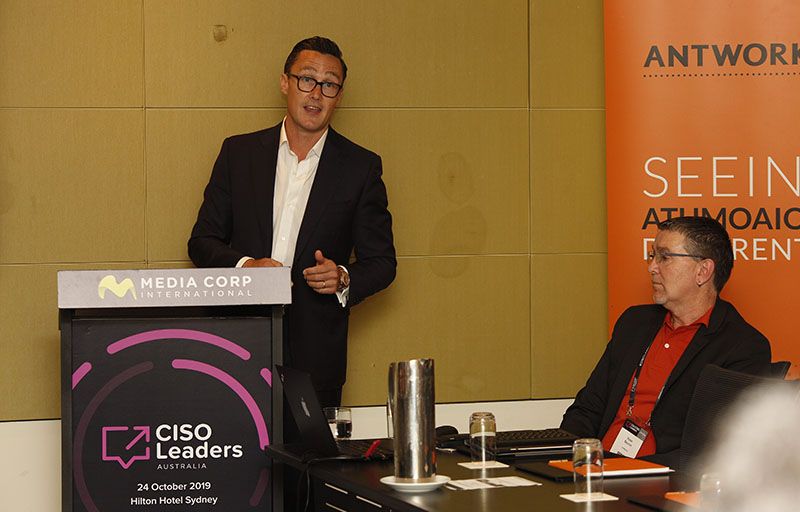 Whilst the use cases for stand-alone Robotic Process Automation are numerous, it's fast being recognised that traditional RPA alone serves only to automate tasks, whereas most enterprises are seeking end-to-end process automation as their goal. Scaling an initial RPA proof of concept or deployment beyond task automation is a struggle for many organisations. AntWorks™ has taken a different approach by using a business process lens to review the challenge. By developing the next-generation Integrated Automation Platform (IAP) with the industry's only fractal-science-based technology, you can now access and automate all your data inside one platform to achieve straight-through processing.
Curate: Make your data available and usable by improving readability, accuracy and accessibility
Integrate: Leverage an integrated technology platform that automates and learns your business
Automate: Enable measurement, management and mobilisation of your Digital Workforce
For more information about Focus Network's CIO Leaders Summit Australia visit https://focusnetwork.co/cioleadersaustralia.com/
ABOUT MATT HANMER
Matthew Hanmer is the Regional Vice President, Sales, A/NZ and South Pacific of AntWorks™, a global artificial intelligence and intelligent automation company. He leads all sales efforts across the region, working with clients and C-suite leaders on implementing artificial intelligence solutions that deliver maximum ROI and exceptional business outcomes.
Matthew has more than 16 years' experience as a senior executive and strategic consultant in enterprise IT. Before joining AntWorks, he led Infovista's business in the South Pacific Region. Prior to that, he held a variety of high-level roles at Hewlett Packard Enterprise where he was responsible for leading activities around the merger of Micro Focus and HPE's Software Division, and he also spent several years as a senior executive with Cisco, leading their sales divisions for security, data centre and cloud.
Widely regarded as a thought leader in the industry, he has a proven track record for solving complex client problems and developing collaborative enterprise IT engagements across a diverse range of industries and verticals.