Posted on
November 8, 2022
Frank De Sa, Chief Information Officer, Just Group Limited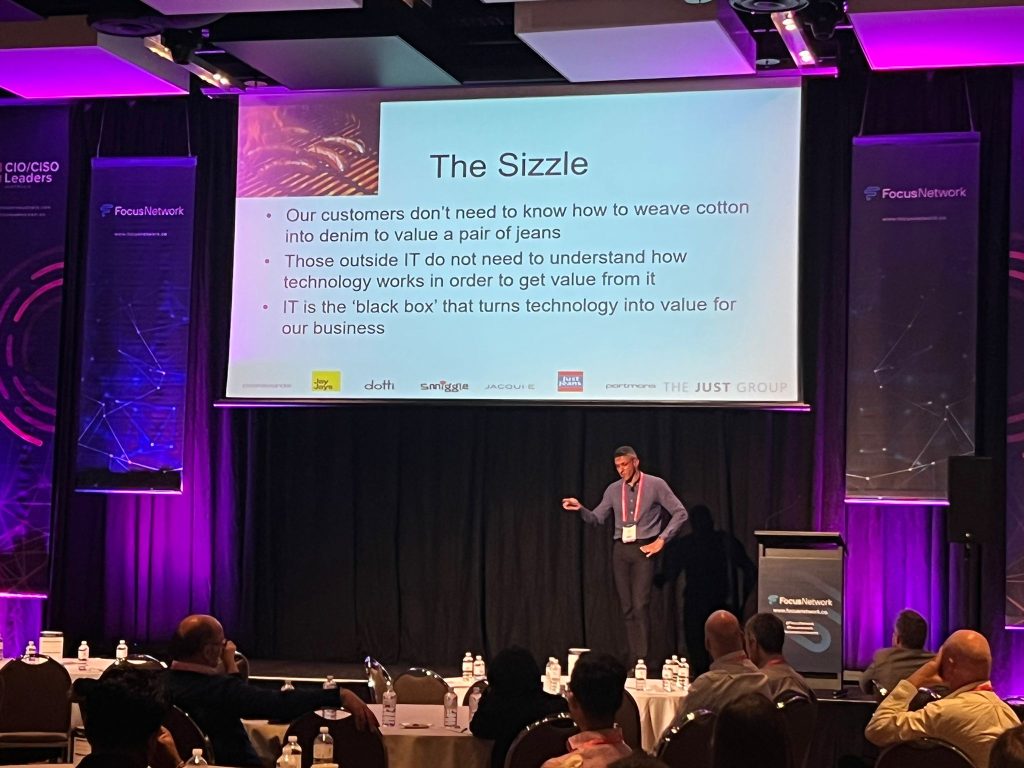 The presentation was based around "Attitude, Language & Approach – Keys to CIO Success", and delved into:
Technology has evolved from the domain of the geeky to the domain of everyone!
Have IT Departments really understood and embraced this fundamental shift?
Are vendors, marketers, and researchers controlling our destiny or do we use them strategically as inputs into decision processes for our businesses?
Why is IT/Business Alignment still on the agenda? Why is our language and attitude critically important to our success?  Why do we still refer to 'the business' as 'the business' vs IT?
Is digital transformation simply the latest buzzword to sell more software and services or does it have meaning within IT departments?