Synopsis and overview of the session
Did you know that by 2021, at least 60% of Asia Pacific GDP will be digitalised, with growth in every industry driven by digitally enhanced offerings, operations and relationships1?
What sets leaders apart is their ability to ride the digital transformation wave from an organisational culture perspective, one that talks about maturity in collaboration and agility in the transformation journey.
Discover how you can lead the future of work.
Tata Communications' CIO luncheon discussion is your chance to find out more about why enterprises go digitalised and how the new work future can lead this change. Together with Microsoft, we will share key insights, best practices and recommendations that will help you and your organisation make collaboration simple and drive user adoption.
You'll also be able to network with other leading executives and explore how to turn digital transformation to your advantage and embrace unified communications.
If you would like to join this exclusive lunch gathering, please complete the following registration and submit back, we look forward to welcoming you as our distinguished guest at the event.
1Source: IDC AP Futurescapes top 10 predictions 2018, IDC Worldwide Black Book: 3rd Platform Edition, April 2018.
11:50 am – 12:20 pm – Registration & networking
12:30 pm – 12.35pm – Welcome address
12.35 pm – 13.45pm – 3 course lunch served
12:35 pm – 12.55pm – Microsoft and Tata Communications partnering to create the future of work, Victor Kochetkov, Microsoft
12:55 pm – 13.15pm – The Future of Work – Derek Thompson, Tata Communications
13:15 pm – 13:45pm – Discussion
13:45 pm – 14.00pm – Closing remarks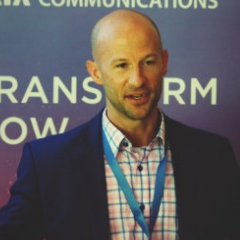 Derek Thompson, Director, Strategic Alliance & Business Development – Tata Communications
Derek has held numerous roles with communication service providers over the last 15 years that include sales and business development, alliances and product management. Derek has deep domain knowledge in unified communications and enjoys learning about all forms of technology, in theory and in practice. He currently leads the Microsoft Alliance for Tata Communications in Asia Pacific. He holds an MBA from the University of Illinois at Chicago with emphases on finance and product planning.
About Tata Communications
As a leading provider of global digital infrastructure services, Tata Communications provides the integrated, globally managed tech solutions that underpin the fast-growing digital economy. Tata Communications focuses on helping businesses understand and navigate through the vast potential offered by technologies that they have come to rely upon – such as network, mobility, collaboration and security services. Looking further out, it also shapes the future by investing in emerging trends – such as IoT, AI, automation and analytics. And it delivers all this seamlessly through the cloud, which in turn is underpinned by one of the most advanced, wholly-owned sub-sea fibre-optic networks in the world.
Website: www.tatacommunications.com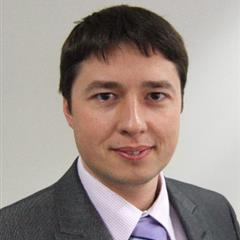 Victor Kochetkov, Technical Specialist, Teams – Microsoft
Victor is Microsoft Teams technical specialist. Victor works with enterprise and public sector customers focusing on removing technical blockers and helping clients to realise the Microsoft solutions values. He has extensive hands-on experience in massive unified communications and collaboration projects within the finance, banking and government sectors. His strengths include strong knowledge and experience in Microsoft and Cisco Unified Communications, Contact Centres, Video Conferencing, VoIP/ IP-telephony, network and security.
About Microsoft
Microsoft (Nasdaq "MSFT" @microsoft) enables digital transformation for the era of an intelligent cloud and an intelligent edge. Its mission is to empower every person and every organization on the planet to achieve more.
Website: www.microsoft.com