Kelly Guenther, Video Specialist at Shootsta, presented a roundtable on "How to scale compliance, training, and communications through the power of engaging video content"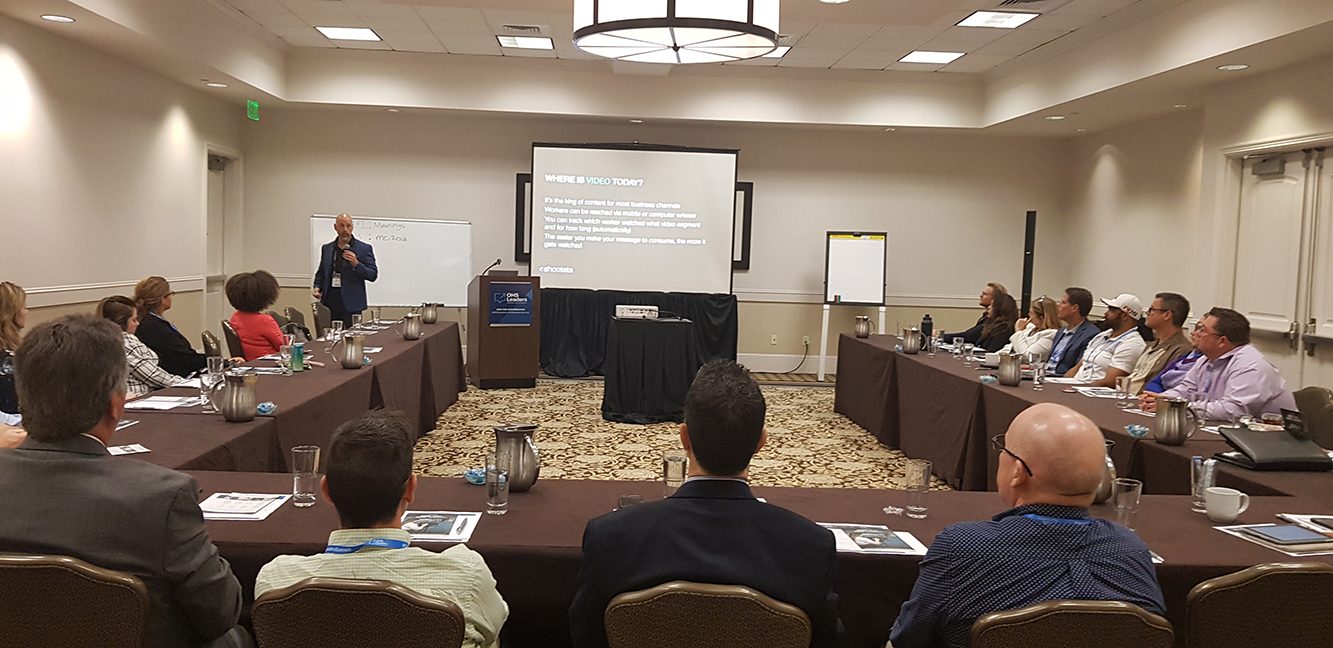 Video is now the king of content. Whether you work in the public sector or private, learning how to use video effectively is mandatory in today's always-on communication cycles. Brands are now able to create and use video in more ways and at a scale never before seen across multiple departments like HR, Internal Communications, Social Media, L&D, Training, and OH&S on a daily basis.
For instance, a monthly all-hands meeting – even a safety training — can be shot, edited and shared within 24 hours now, keeping a global workforce informed of key business or safety initiatives overnight.
This session highlighted just how easy it is to create engaging video content that leaves attendees inspired to start transforming their communications with the power of video.
ABOUT KELLY GUENTHER
Disrupting content creation and video marketing! Helping to launch Shootsta in North America. Also an Emmy-Award-winning journalist, cinematographer and agency owner of Guenther Group. Deeply experienced in digital marketing and storytelling.