Ken Smith, Executive Director of EHS at the University of California, delivered a roundtable on "Key Metrics and Message mapping for CEOs"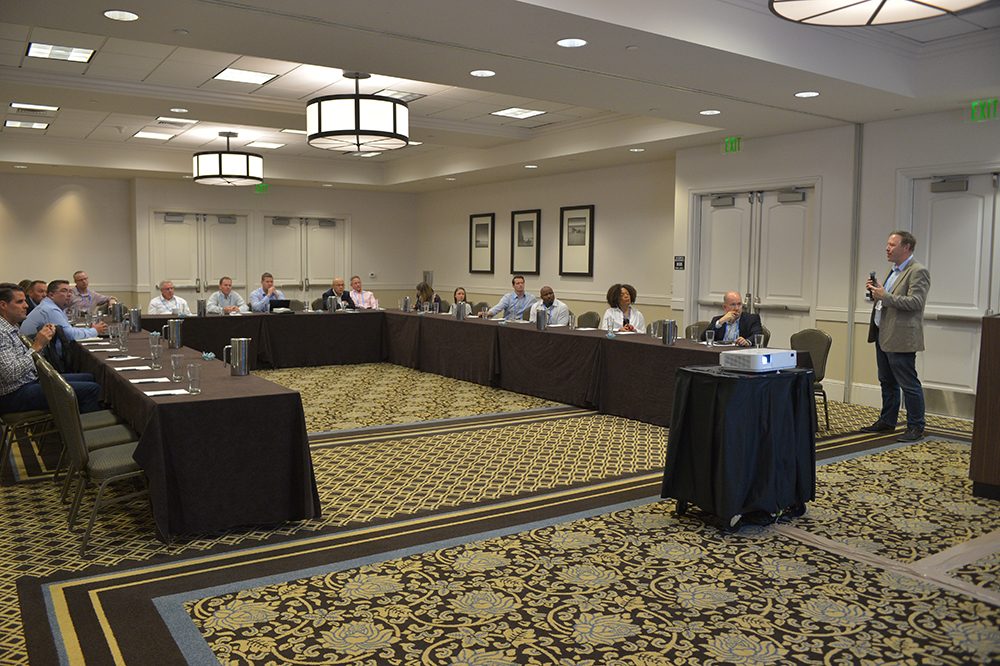 A roundtable discussion on the three most important metrics that every CEO should know about their EH&S program. The participants were able to share the key performance indicators shared by their senior leaders and the three key message points that every CEO should be able to convey about their companies health and safety program.
ABOUT KEN SMITH
Ken Smith is the Executive Director for Environmental Health and Safety for the University of California. In this position with the UC Office of the President, Ken provides systemwide direction, guidance and expertise to all 10 UC campuses, 5 UC Health Medical Centers that encompass 11 hospitals, as well as Agricultural and Natural Resources and 3 UC managed National Laboratories on matters of Environmental Health and Safety. Ken has served the UC system for 25 years in the practice of Environmental Health and Safety. An alumnus of UC Santa Cruz, Ken received his degree in Biochemistry and Molecular Biology. Ken holds board certifications in both Industrial Hygiene and Health Physics. Ken is a nationally recognized expert in Health and Safety in complex academic and research environments. He has been an invited speaker for organizations such as the American Chemical Society, American Industrial Hygiene Association, The California State University System, the California Industrial Hygiene Council, and the Campus Safety Environmental Health and Management Association. Ken also serves on the boards of the Laboratory Safety Institute and the UC Center for Laboratory Safety.