Royce Burnet, Director of Industry Development and Danny Shields, CSP Director – Industry Relations at Avetta, presented a roundtable on "Benefits of Supplier Prequalification"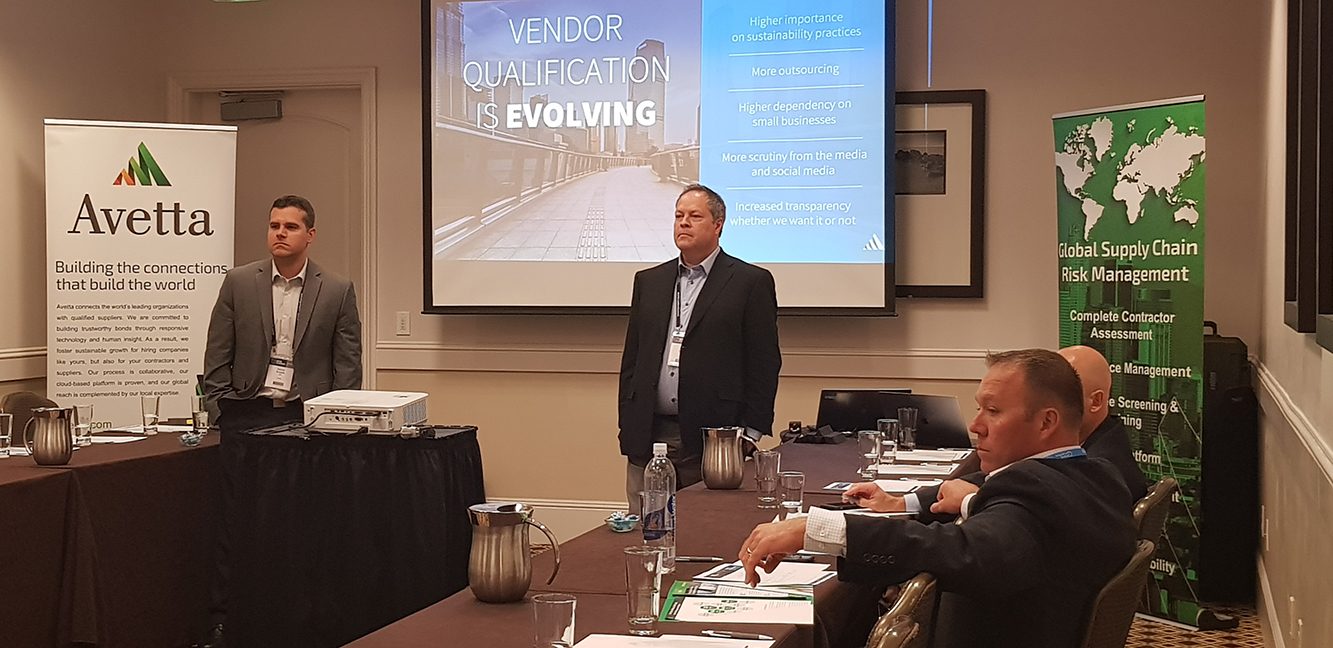 Prequalifying contractors and vendors prior to retaining their services has become best practice. But, how do best-in-class companies manage this sometimes overwhelming and monumental task? In this presentation, expert guest speakers Royce and Danny discussed how a robust program greatly reduces contractor-related losses and incidents, which translates to lower project costs, lower contracting costs, improved cycle times, and a competitive advantage in the marketplace.
This session taught the audience:
Ways to communicate contractor/vendor expectations
Data-gathering methods
Prequalification content (what to obtain)
Auditing protocols
Management system options
Measurement criteria
Selection and monitoring strategies
ABOUT ROYCE BURNET
Royce Burnett has helped many large, multinational firms implement best-in-class supply chain risk management & qualification programs for 14 years.  He has been involved with companies such as Entergy, Huntsman International, Shell Oil Products, DuPont, Verizon, Suez Water, Solvay, Valspar, Saint-Gobain, and others in supporting and developing the standards that suppliers follow to work with these industry leaders.  Royce has focused his career on the Oil & Gas, Chemical, Communications, and Manufacturing industries. He has a degree in Business from the University of Utah.
ABOUT DANNY SHIELDS
Danny Shields is a Quality, Health, Safety, Sustainability, and Environmental Professional who partners with executives to limit their organizations enterprise risk.  Spending almost two decades working in multiple industry verticals including O&G, Mining, Manufacturing, and Construction with some the world's most successful organizations.  Danny has led teams to achieve year over year QHSSE performance records in high risk environments, saving companies millions in direct and indirect costs.  Danny is a Certified Safety Professional (CSP) with over fifteen years of both field and management level experience.  Danny holds a degree in Bioenvironmental Sciences from Texas A&M University.