Andrew Barrett, Chief Connector at Safety on Tap moderated the panel "Behind the Scenes: A discussion about the things you want to know but never find out". Panelists were:
Laura Tankenson, Vice President, Environmental, Health and Safety from Paramount Pictures
David T Loyd, Assistant Director, Safety & Mission Assurance, NASA Johnson Space Center
Eric Busch, Vice President – Environment, Health and Safety, Sony Pictures Entertainment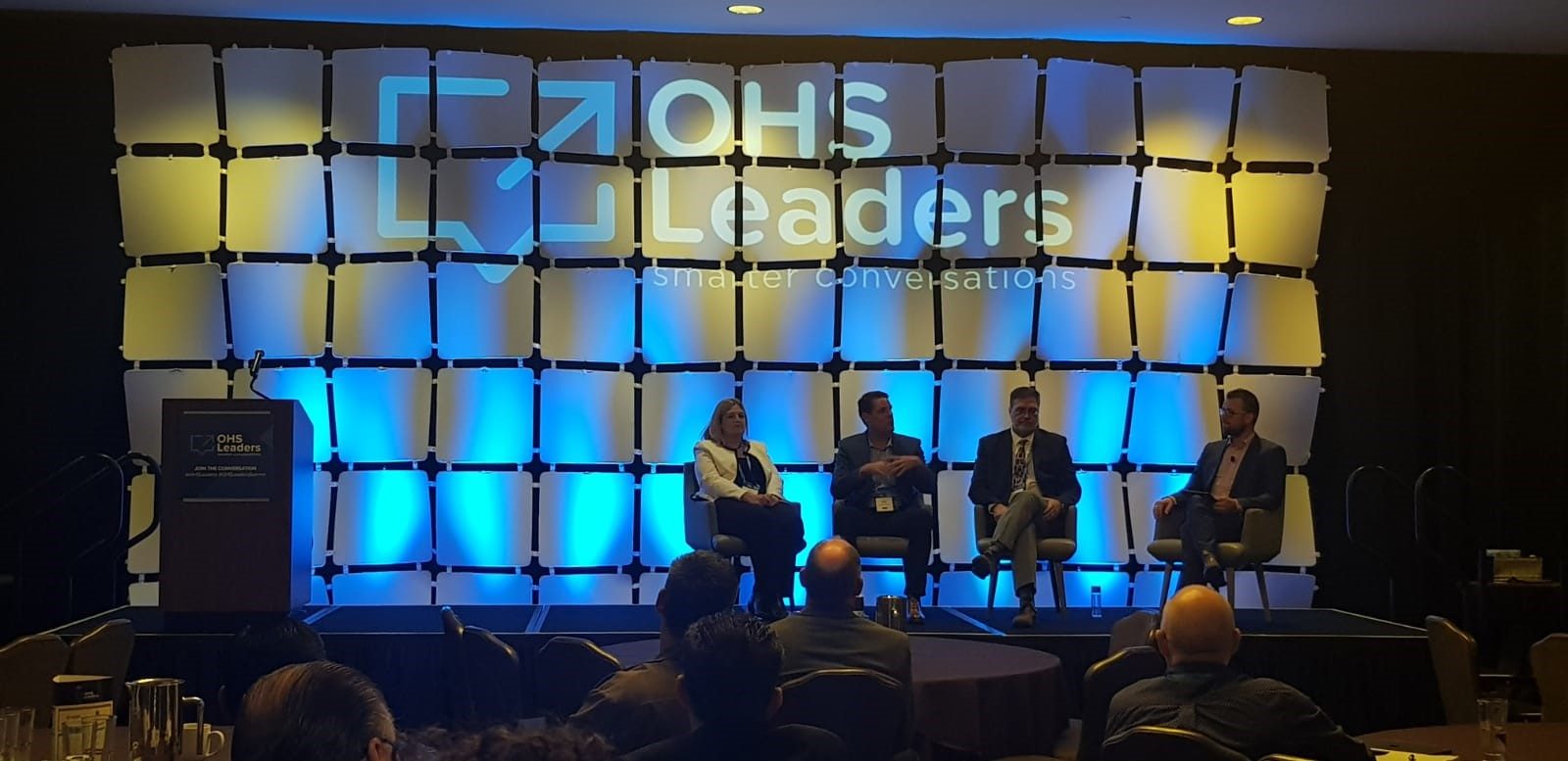 This panel discussion explored the good and bad on everyday work and took a closer look at the 'behind the scenes' touching on questions such as:
– What's your biggest challenge right now?
– How would you describe your relationship with your organisation leaders?
– Do you have a particular philosophy about health and safety?
– What would you go back and change in your career path or decisions? What's your greatest professional achievement, and why?
ABOUT ANDREW BARRET
I like it outside the box. It's not as comfortable as inside the box, but way more fun, I learn heaps, and make a bigger difference in the world. Sometimes it's just outside the box, and I beckon others to join me. Other times I run towards the edges, seeing how far I can go. So, how can I help you?
ABOUT LAURA TANKENSON
Laura directs the design and implementation of all Paramount Pictures studio-related environmental, health and safety programs.  In addition to EHS, Laura oversees the Fire Safety and Medical Operations for Paramount Pictures
ABOUT DAVID T LOYD
David currently serves as the Assistant to the Director of Safety & Mission Assurance (SMA) at NASA's Johnson Space Center (JSC) in Houston, Texas. He is responsible for assuring effective governance of SMA regulations and requirements associated with the JSC infrastructure. David also supports agency SMA training and communication initiatives.
ABOUT ERIC BUSCH
Eric has been in the EHS field for over 27 years, first at Northrop Grumman and then at Sony Pictures. He leads the team responsible for all EHS matters globally for Sony Pictures. Eric is a proud husband and father of four adult children. In 2008, he and his wife Andrea opened Electric Bikes LA, a successful folding and electric bicycle retail store promoting alternative modes of transportation. He led the effort to certify Sony Pictures Studios to the ISO14001 environmental standard, the only major motion picture studio to do so. Eric is also active in his community. From 2004-2012, he served as a city council member and Mayor of the City of El Segundo, CA.