Posted on
January 22, 2020
Matthew Browne, Chief Executive Officer – Donesafe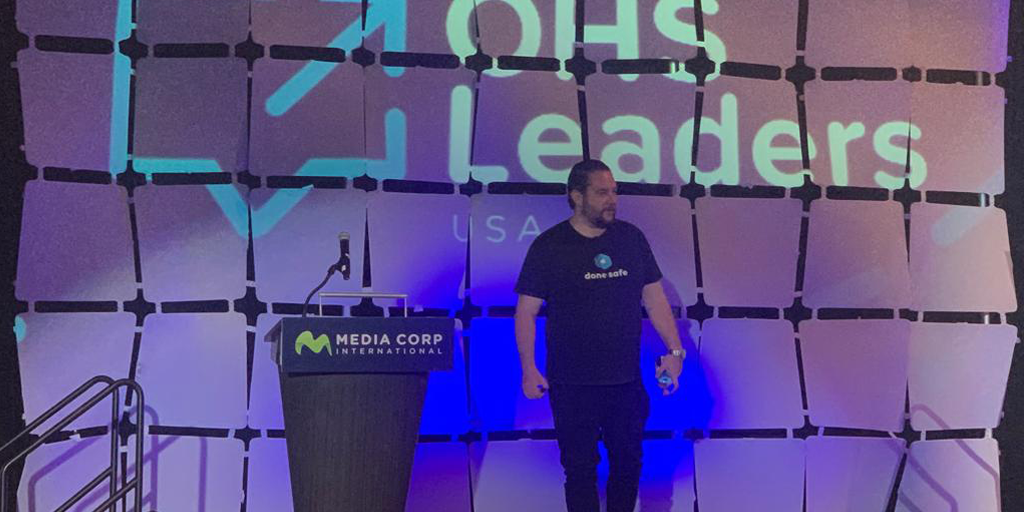 During this keynote presentation, Matthew Browne discussed in detail the 10 most influential technology trends in the safety industry including:
1. Autonomous Thing
2. Augmented Analytic
3. AI Driven Development
4. Digital Twins
5. Empowered Edge
6. Immersive Experience
7. Blockchain
8. Smart Spaces
9. Digital Ethics and Privacy; and
10. Quantum Computing
Matthew also shared insight into Donesafe's crystal-ball predictions for 2020.

ABOUT MATTHEW BROWNE
Matthew is the CEO & Co-Founder of Donesafe, a market leading governance, risk and compliance platform founded in Sydney Australia.
Matthew is also the Co-Founder of Whispli, a fast growing, secure, anonymous, two-way communication platform and a founding advisor to a number of start ups including Ezi Debt Collection, Goanna Solutions and MeFleet.
Prior to becoming a founder, Matthew held senior roles in strategy and governance with Commonwealth Bank, Leighton Contractors, Arrium and Nine Entertainment.