Synopsis and overview of the session
What do Thinkmoney, Lendr, Credit Agricole, Santander, DNB Bank have in common? They knew they had to move – FAST!
Focus Network, in partnership with OutSystems and James Staltari, will bring IT leaders across the banking and finance sector to discuss approaches to overcoming challenges and realising the value of digital innovation without completely rebuilding your technology.
This is a great opportunity to have a discussion around:
How do you accelerate digital innovation at scale and speed when you have a technology stack and a regulatory compliance burden holding you back?
How can you realise the value of innovation without completely rebuilding your technology
How can innovative ideas be brought to life through rapid development cycles – not isolated initiatives but across the organisation
Isn't it so much easier for fintech startups? Everything is brand new, designed for the mobile first digital age that we all now live in – so much easier to create disruptive products or services, and enabling customers to do more with less. But when you have been in business for decades, in a highly regulated industry, you will have accumulated a lot of technology and processes that were right at one time but might be holding you back now!
Key takeaways:
Leverage existing investments and teams whilst augmenting your business with value added innovation through rapid application development
Building a transformation velocity that is responsive to business needs and can weather external influences (regulations, uncertainties, and disruptions)
Adopting a modern, development platform without overwhelming the business and taking too much risk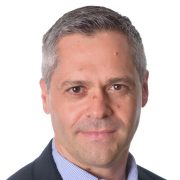 Paul Arthur, Regional Vice President, ANZ, OutSystems
Paul has spent over 20 years working with IT solutions vendors and partners across both Europe and Asia Pacific. Paul has a passion for improving the customer experience through the power of IT to drive the business value for his clients.
Paul has worked in several different industries and companies from global players to local start-ups, building businesses and teams that focus on customers needs and value drivers above all else.
Paul was employee number one at Cherwell Software APAC and most recently was General Manager at Australian start-up Data Republic.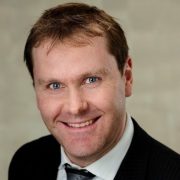 Matt Coulson, Regional Vice President, Value Consulting, OutSystems
Matt focuses on deriving value and delivering measurable benefits from digital transformations for clients across OutSystems' largest enterprise customers.
During his 17 year professional career, Matt has:
Consistently delivered robust project outcomes, many of which have realised significant return on investment and cost reductions
Guided clients to make strategic investments which have positively disrupted their organisations and industries
Applied strong business acumen to rapidly understand each organisation's strategic imperatives, evaluate their operating environments, analyse competitive threats, connect with senior stakeholders and develop a list of readily deployable initiatives
Extensive financial analysis capabilities and comprehensive understanding of profitability drivers for a number of key industries, including government, telcos,retail, utilities and financial services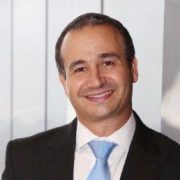 James Staltari, Experienced Executive | Digital, Transformation and Strategy | Agile & Innovative Leader | Consultant & Advisor
James' background is 25 years' experience in driving and successfully transforming digital and customer facing platforms with some of Australia's most known brands across financial services, retail & airlines, including Westpac, BT and Virgin Australia.
He has a reputation of being a commercial and innovative leader with deep expertise spanning across digital, strategy, transformation, product and P&L management. James is also a specialist in building and leading cross-functional agile teams and embedding new ways of working in large complex organisations.
As a Digital Consultant, James is known for taking a hands-on and partnering approach to helping clients accelerate their digital business and unlocking business value at pace. James' consulting clients have included scaling start-ups to multi-nationals including Toyota, Sime Darby, Hasting Deering (Caterpillar), Sunsuper OFX & Klyk.
As General Manager at Virgin Australia he was accountable for the Digital and Direct channels (including contact centres and Virgin Australia Holidays) with P&L accountability of $2bn pa in flight and ancillary revenue.
Prior to Virgin, James spent 20+ years in Financial Services and Wealth Management where he led digital sales and transformation for the Westpac Group and successfully delivered a CEO mandate of achieving 40% of the Consumer banks sales and service interactions via Digital channels (up from 8%).
With extensive experience in developing and executing digital strategy, James is a key leader and proponent of change having played an instrumental role in large scale digital transformations.
During his career he has been a Director on the Board of several Australian Financial Service Licensee's (AFSL) and a Responsible Manager for an ASX Participant organisation.
About OutSystems
Thousands of customers worldwide trust OutSystems, the number one low-code platform for rapid application development.
Engineers with an obsessive attention to detail crafted every aspect of the OutSystems platform to help organizations build enterprise-grade apps and transform their business faster. OutSystems is the only solution that combines the power of low-code development with advanced mobile capabilities, enabling visual development of entire application portfolios that easily integrate with existing systems.
Named a Top Cloud Employer by Forbes four years in a row, OutSystems has offices worldwide and is currently hiring.
Website: www.outsystems.com
3:30 pm – 4:00 pm – Registration & networking
4.00 pm – 4.05pm – Welcome address
4.05 pm – 5.15pm – 3 course lunch served4.05 pm – 4.45pm – Embracing disruption in the financial services industry: A Privacy versus Security conundrum – Amanda Chan, BlackBerry
4.45 pm – 5.15pm – Demo
5.15pm – 5.45pm – Discussion
5.45 pm – 6pm – Closing remarks