Synopsis and overview of the session
As organizations move forward on their cloud adoption journeys, recent breaches and high profile attacks have accelerated security teams efforts to effectively manage risk factors across the complexities of multi-environment, multi-workload, and multi-project cloud estates, to deliver actionable insights in minutes, not days.
Focus Network in partnership with Wiz will bring leading IT Security executives together to discover some of the specific drivers and trends behind the emergence of CNAPP, why CNAPP is well suited to address those trends, and what they mean for the future of CNAPP as it continues to take shape and evolve.
Your task to build faster and more securely in the cloud requires unified visibility, innovative approaches, and new thinking.
Some of the key areas we will delve further into over this virtual session:
The limitations of security strategies that potentially introduce risk-prone tactics into new cloud environments
Practical advice on embedding a shift-left security approach within an organization
A new cloud-native security approach that helps remove risks before they become threats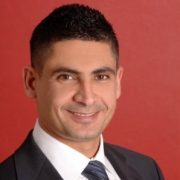 Tarek Ibrahim, APJ Solutions Engineering, Wiz
Tarek Ibrahim has over 21 years' experience within Cyber Security and Networking. He spent the first eight years of his career working for service providers in technical pre-sales and engineering roles before making the move into the corporate arena. The next nine years were spent working within large enterprise organizations, in senior technical and security management roles. In his final corporate posting Tarek served as Information Security and Networks manager for Ramsay Health Care, Australia's largest private hospital operator. Prior to joining Wiz, Tarek spent over five years at Carbon Black Inc where he built great expertise in the latest attacks and threat vectors, incident response and threat hunting.Tarek is a Certified Information Systems Security Professional (CISSP) and a Certified Information Security Manager (CISM). He also earned a bachelor's degree in Chemical Engineering from The University of New South Wales.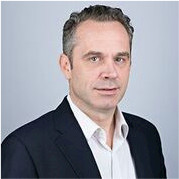 Andrew Milroy, Chief Research Advisor, Focus Network
Andrew Milroy is Focus Network's Chief Research Advisor. He is a well-known technology thoughtleader and speakerin the APAC region. He has held regional leadership roles with Frost & Sullivan, Ovum (now Omdia) and IDC. He is also the founder of Veqtor8, a cybersecurity advisory firm.
Andrew offers unique insights, having worked closely with technology decision makers in all major APAC economies. In recent years, he has been focusing on cybersecurity projects which he leads and delivers globally. He is also experienced at creating unique research content in the cloud computing, AI, business analytics, customer experience, IoT and IT services domains.
Now based in Perth, he is frequently invited to speak, chair and moderate at major technology events. He is an adjunct lecturer in cybersecurity at ESSEC Asia Pacific, in Singapore and a qualified teacher of English as a foreign language.
Andrew holds a BSc from Newcastle University (UK), an MA from MiddlesexUniversity (UK) and an MBA from MGSM (Australia).
About Wiz
Organizations of all sizes and industries use Wiz to rapidly identify and remove the most critical risks in AWS, Azure, GCP, and Kubernetes so they can build faster and more securely.
Website: www.wiz.io
3:30 pm – 4:00 pm – Registration & networking
4.00 pm – 4.05pm – Welcome address
4.05 pm – 5.15pm – 3 course lunch served4.05 pm – 4.45pm – Embracing disruption in the financial services industry: A Privacy versus Security conundrum – Amanda Chan, BlackBerry
4.45 pm – 5.15pm – Demo
5.15pm – 5.45pm – Discussion
5.45 pm – 6pm – Closing remarks