Date: Thursday, 22nd September 2022
Location
TBC, Sydney, Australia
Synopsis and overview of the session
Aaron Webb, Sr. Product Marketing Manager, Education & Security, Jamf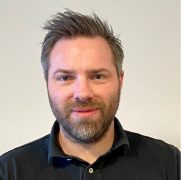 Aaron Webb is the Senior Product Marketing Manager for Education at Jamf.
Prior to joining Jamf, Aaron worked in Education transforming teaching and learning using technology to empower teachers, support staff, admins, parents and students.
As Digital Development Lead at Holy Trinity Church of England Primary School in Hackney, London UK, Aaron was integral to the the 1:1 iPad and macOS deployment where technology is fundamental in the vision to prepare every child for the future.
Every aspect of the learning environment, from deployment to classrooms, have been carefully designed to ensure every learner is empowered, inspired and prepared. Holy Trinity is an Apple Distinguished School who was recognised by Apple as and using Apple technology to transform teaching and learning in 2018. Before his 4 years at Holy Trinity Aaron worked as the Digital Learning Strategy Manager at New Wave Federation, Apple Distinguished School, and Hackney Learning Trust supporting schools develop the use of technology within education. Aaron was recognised as an Apple Distinguished Educator in 2013 and has been a Keynote speaker across the world sharing his passion for technology to support teaching and learning and the important of bridging the gap between IT and the learning experience.
Kieran O'Connor, General Manager, ANZ Business, Jamf Australia
Kieran O'Connor, who spent the past seven years working with Jamf in roles including UK and Ireland senior regional sales manager, also has more than 15 years working across channel management, sales, and business development. based in Sydney where he will drive business development and growth across Australia and New Zealand, expand the company's partner ecosystem, and support the company's growth into security following the acquisition of Wandera. Kieran O'Connor has also worked at Ingram Micro New Zealand as licensing sales team leader, and at Acronis UK in several roles such as channel alliances manager, sales manager, and virtualisation business development manager. During his time at Acronis, he was credited for growing the mobility business 30% year on year through channel and marketing programmes.
Seamus Johnston, Regional Sales Manager, ANZ, Jamf Australia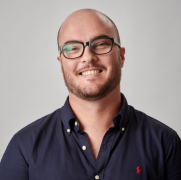 Francesco Garbellini – Education Lead Executive, Jamf Australia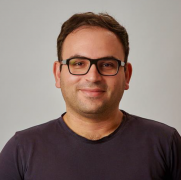 About Jamf
Jamf, the standard for Apple in the enterprise, extends the legendary Apple experience people love to businesses, schools and government organizations through its software and the 100,000 members of Jamf Nation, the largest community of Apple IT admins in the world. Today, 62,000 global customers entrust Jamf with more than 27 million Apple devices.
We are growing and actively building our team across the globe. Visit the Careers section of our LinkedIn page to learn more about our open positions.
Website: www.jamf.com
Peter Deans, Former CRO, Bank of Queensland and Bankwest, Founder of 52 Risks
Peter has over 33 years banking & finance, strategy and risk management experience.
His specialties include: Strategic and Risk Management Planning, Board Risk Management Governance and Frameworks, Climate Change Risk, ESG Strategy Development, Cyber Security & Resilience, Change Management; Client Engagement, Strategies and Training.
3:30 pm – 4:00 pm – Registration & networking
4.00 pm – 4.05pm – Welcome address
4.05 pm – 5.15pm – 3 course lunch served4.05 pm – 4.45pm – Embracing disruption in the financial services industry: A Privacy versus Security conundrum – Amanda Chan, BlackBerry
4.45 pm – 5.15pm – Demo
5.15pm – 5.45pm – Discussion
5.45 pm – 6pm – Closing remarks
10:00 am – 10:15 am – Welcome & Jamf Global Update   ||   Kieran O'Connor
10:15 am – 10:30 am – ANZ Educational Updates   ||   Seamus Johnston
10:30 am – 11.15 am – Transforming the student learning experience   ||   Aaron Webb
11:15 am – 11:45am – Case Story or External Speaker/Influencer    ||   TBD
11:45 am – 12:00pm – Open Forum & Q&A – Facilitated by Francesco   ||   Aaron Webb & Aaron Zanbaka
12 pm – 1 pm – Wrap up, lunch and networking