Synopsis and overview of the session
Post COVID, there will be an accelerated requirement for Enterprises to continue to innovate their WAN environments to meet unprecedented demands for business agility, scalability and security. Leveraging and integrating new capabilities available with SDN, IT professionals can plan for and implement networks that readily deal with these challenges while responding to changing customer and industry needs.
Focus Network, in partnership with Verizon, will be bringing leading IT executives to discuss Verizon's SDN approach to networking can assist in addressing these challenges.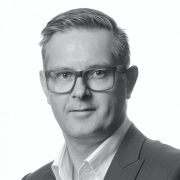 Andy Lamrock, Managing Partner Global Solutions, APAC & Japan, Verizon
We live in a world where you can see evolution in motion. Let's create a better future together. #smile
👉 I run a highly specialized major deals team across APAC dealing in large-scale global integration, digital business, network transformation, and managed services.
👉 We work strategic projects that truly transform how organizations do business and how they serve and interact with their customers.
👉 We orchestrate all the related elements, managing risk, and cost, delivering on desired business outcomes.
👉 As someone who's been involved in the IT industry even since before the turn of this century, you could say I've traveled this journey with my clients more than a few times.
👉 Reach out here on LinkedIn if you like to know more.
Specialties:
● Digital Dexterity ● Technological Evolution ● Security Services ● IT Infrastructure ● Network Transformation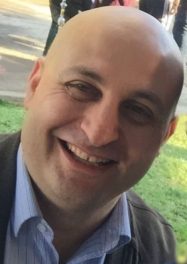 Tony Harb, Head of Solution Architects, Verizon
About Verizon
For more than 100 years, Verizon has been at the center of the communications revolution.
Verizon is one of the largest communication technology companies in the world.
We help people, businesses and things communicate better.
The digital world promises consumers a better, more connected life, and we're the ones delivering it. We make it possible for people to stay in touch and businesses to connect with their customers. We're also bringing technology and hands-on learning opportunities directly to kids who need it most. Our goal is to inspire tomorrow's creators to use technology to build brighter futures for themselves, their families and the world.
Website: www.verizon.com
3:30 pm – 4:00 pm – Registration & networking
4.00 pm – 4.05pm – Welcome address
4.05 pm – 5.15pm – 3 course lunch served4.05 pm – 4.45pm – Embracing disruption in the financial services industry: A Privacy versus Security conundrum – Amanda Chan, BlackBerry
4.45 pm – 5.15pm – Demo
5.15pm – 5.45pm – Discussion
5.45 pm – 6pm – Closing remarks