Synopsis and overview of the session
Disruption in Insurance is inevitable – as the government eases lockdown restrictions, Insurance companies will be assessing what the new reality will mean for their operations and how they can come out in front of their competitors.
This is a pivotal time for insurers to look again at which functions within the business need to scale up, which can be and must be transformed, and which investments in technology need to be accelerated to help address some of their most immediate needs and to build their capability for the long run.
Insurers know that digital innovation is key to staying relevant and ahead of the pack, but are unsure HOW they can embrace technology and make it a core value that can deliver incremental iterative change with agility – smart solutions that can move the dial now by reducing overheads, pricing better, settling claims faster, and more.
Disruptors of tomorrow are the ones that start with new technologies to engage with the customers of tomorrow – Lemonade, Uber, Netflix, Spotify to name a few.
In the Insurance sector, innovators like FWD, BIMA (funded by Allianz X) are using the transformation capabilities of new low-code platforms to build entirely new systems with remarkable speed; while, established players like AXA, BPL Global, Zurich, Liberty, and Van Ameyde are also using low-code to drive innovation and stay ahead of the competition.
Focus Network, in partnership with OutSystems, will be bringing leading IT executives from across the Australian insurance sector, as Angus Kennedy, CTO Tysers Insurance Brokers and at Systems iO, London brings global and London market insights around success in the Insurance industry focusing on core transformation and overcoming the drag of legacy to drive revenue and customer experiences.
Key takeaways
Business is never off-the-shelf hence our approach to innovation can never be-off-the-shelf
How to build a transformation velocity that is responsive to business need and external influence
Adopting a modern, low-code platform without overwhelming the business and taking too much risk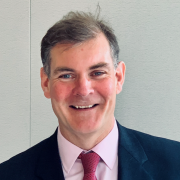 Angus Kennedy, CTO Tysers Insurance Brokers and at Systems iO, London
Angus is an accomplished senior technology leader with 26 years of varied experience, a very high level of motivation, excellent consultancy, management, communication, and presentation skills to C-level. He has managed programmes with budgets up to £40 million, infrastructure, software development, architecture and testing, quality assurance, data centre migration, security, ERP, process improvement, and business process development.
He is experienced across a range of industry verticals including travel, education, e-commerce, insurance, finance, mortgage, and investment/retail banking.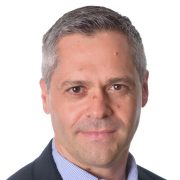 Paul Arthur, Regional Vice President, ANZ, OutSystems
Paul has spent over 20 years working with IT solutions vendors and partners across both Europe and Asia Pacific. Paul has a passion for improving the customer experience through the power of IT to drive the business value for his clients.
Paul has worked in several different industries and companies from global players to local start-ups, building businesses and teams that focus on customers needs and value drivers above all else.
Paul was employee number one at Cherwell Software APAC and most recently was General Manager at Australian start-up Data Republic.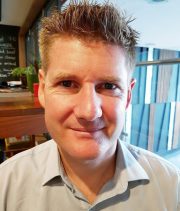 Richard Davies, Sr. Lead Solution Architect, OutSystems, A/NZ
As a solution architect, Richard works closely with OutSystems customers to discover their technical business requirements and provides expert guidance on how best they can use the OutSystems platform to accelerate digital transformation
About OutSystems
Thousands of customers worldwide trust OutSystems, the number one low-code platform for rapid application development.
Engineers with an obsessive attention to detail crafted every aspect of the OutSystems platform to help organizations build enterprise-grade apps and transform their business faster. OutSystems is the only solution that combines the power of low-code development with advanced mobile capabilities, enabling visual development of entire application portfolios that easily integrate with existing systems.
Named a Top Cloud Employer by Forbes four years in a row, OutSystems has offices worldwide and is currently hiring.
Website: www.outsystems.com
3:30 pm – 4:00 pm – Registration & networking
4.00 pm – 4.05pm – Welcome address
4.05 pm – 5.15pm – 3 course lunch served4.05 pm – 4.45pm – Embracing disruption in the financial services industry: A Privacy versus Security conundrum – Amanda Chan, BlackBerry
4.45 pm – 5.15pm – Demo
5.15pm – 5.45pm – Discussion
5.45 pm – 6pm – Closing remarks