Synopsis and overview of the session
The quickly changing business landscape of the last 18 months has made the rewards from a successful data modernisation program clearer than ever.
The ability to capture transactional data in the "fast lane" to power business-critical functions and feed the "deep lane" of analytical systems is key to optimizing customer experiences and achieving business outcomes.
Both of these sides of the enterprise landscape must be considered in any modernisation project; and while analytical systems are often straightforward to replace, transactional systems can be wrapped up with business logic, legacy systems, and monolith architectures.
Focus Network, in partnership with DataStax will be bringing leading IT executives to:
Identify the challenges in modernising critical transactional data systems
Discuss the landscape of modern cloud-native data servicesConsider the company culture and skills needed to be successful with data modernisation
Aaron Morton, Field Chief Technology Officer, DataStax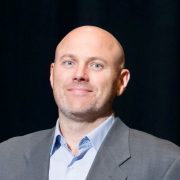 DataStax's New Zealand-based technical expert and field chief technology officer (CTO) Aaron Morton, meanwhile, will support the regional expansion as a technical expert in APAC.
Morton is a veteran of Apache Cassandra, starting his contributions in 2010, and is a committer to the core codebase and a member of the project management committee (PMC) for Cassandra, upon which the vendor's database-as-a-service is based.
Morton is also co-founder and former CEO of The Last Pickle, a consultancy firm that DataStax bought in March 2020.
Andrew Milroy, Founder, Veqtor8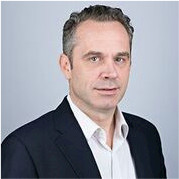 Andrew Milroy is the founder of Veqtor8, a digital risk advisory firm, based in Singapore. His work involves empowering organisations to manage risk more effectively.
He is a well-known technology thought leader and speaker in the APAC region. Since moving to Singapore in 2011, he has held regional leadership roles with Frost & Sullivan, IDC, Nelson-Hall and Ovum (now Omdia). These roles have also given him the opportunity to live and work in the United States, the United Kingdom and Australia.
He has been providing advisory services relating to cybersecurity for over 20 years. In his 10 years at Frost & Sullivan, Andrew grew the technology business into one of APAC's leading sources of cybersecurity research and consulting services. Andrew works closely with leading buyers and vendors of cybersecurity products and services. Andrew is frequently invited to speak, chair and moderate at major technology events. He is also widely quoted in the press and often appears on broadcast media, including BBC, CNBC, Bloomberg and Channel News Asia.
About DataStax
DataStax is the open, multi-cloud stack for modern data apps. DataStax gives enterprises the freedom of choice, simplicity, and true cloud economics to deploy massive data, delivered via APIs, powering rich interactions on multi-cloud, open source and Kubernetes.
DataStax is built on proven Apache Cassandra™ and the Stargate™ open source API platform. DataStax Astra is the new stack for modern data apps as-a-service, built on the scale-out, cloud-native, open source K8ssandra™.
DataStax powers modern data apps for 500 of the world's most demanding enterprises including The Home Depot, T-Mobile, Intuit and half of the Fortune 100.
Website: www.datastax.com
Christie Gifrin, Group Solutions Product Marketing Manager, Digital Experiences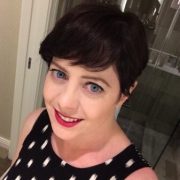 Christie works on B2B, B2C, and B2E digital experience solutions at Okta. She has over 20 years of experience in enterprise IT, with specialization in Identity and Access Management (IAM) technology, big data and analytics, and disaster recovery. Prior to joining Okta, Christie has worked at AWS, EMC, and HP, with a focus on helping customers understand how to accelerate their digitization efforts and extract business value out of technology. She is based in Vancouver, Canada.
3:30 pm – 4:00 pm – Registration & networking
4.00 pm – 4.05pm – Welcome address
4.05 pm – 5.15pm – 3 course lunch served4.05 pm – 4.45pm – Embracing disruption in the financial services industry: A Privacy versus Security conundrum – Amanda Chan, BlackBerry
4.45 pm – 5.15pm – Demo
5.15pm – 5.45pm – Discussion
5.45 pm – 6pm – Closing remarks