Synopsis and overview of the session
Focus Network, in partnership with Donesafe will be bringing leading OHS executives to learn how like-minded OHS leaders from companies like McDonald's and Telstra have successfully tackled their biggest safety pain points leveraging technology. We will reveal their approach, lessons learned and the impressive results that have made them safety leaders in their industry.
Key take-aways from this virtual roundtable will be:
Get a sense for current safety management technology benchmarks in leading businesses throughout New Zealand
Interactive-style workshop to trigger relevant discussion and expand your network of like-minded people in health and safety
Take away key safety metrics and case studies from other business that can help you benchmark safety performance and opportunities to innovate.
Reinforce your purpose and mission and equip leaders within your organisation to inspire and innovate now and in the future.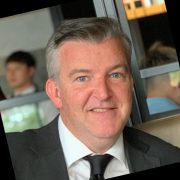 Glenn Parker, Vice President Sales, Donesafe
Experienced Managing Director and Sales Leader with a background and speciality in the management of B2B software firms. Significant depth of business and investment experience, particularly in the areas of repeatedly producing sustained revenue and EBIT growth in difficult and changing markets. Personable, pragmatic, resilient, hard working with extensive experience leading and motivating regional teams. Highly successful in building high performance cultures, strategic M&A, seizing control of problem areas, and delivering on customer commitments.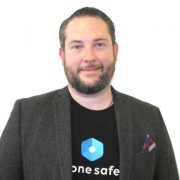 Matthew Browne, CEO & Co-Founder, Donesafe
Matt is the CEO & Co-Founder of Donesafe, a market leading global EHS SaaS startup with 1.5million+ paying users. Matt took the business from launch in 2013 to exit with the acquisition by HSI in 2020.
He is Co-Founder and Advisor of Whispli, a Y-combinator alumni SaaS startup for safe and secure anonymous whistleblowing with clients including Westpac, Qantas, EY, Oxfam and Fairfax Media.
He is a Venture Partner at Antler and has mentored 100s of startups through the Founders Institute, BNG Nebula and Antler programs.
Over the past decade Matt has experienced every stage of the startup entrepreneur lifecycle from inception and launch, to funding and exit. Matt is on a mission to build greater technology literacy and drive change in the way in which Australia exports. Matt dreams of a day when tech export revenue exceeds that of minerals and also holds a passion for ensuring that minorities don't get left behind through his investment in Goanna Solutions, an indigenous-owned technology company with a social mission of providing technical literacy to indigenous Australians and minorities.
As Managing Partner at Black Nova Group, Matt oversees the qualification, proposal and selection of all startups entering the Black Nova portfolio, as well as ensuring our continued growth by leveraging his extensive network, experience and determination to make a positive impact through partnerships in the Australian and international startup ecosystem.
About Donesafe
Donesafe is the fastest growing cloud-based safety platform built with the user in mind, helping organizations comply with legislation and enhancing their safety culture without the headaches or the large price tag.
The #1 safety, compliance and risk platform – pick & choose from over 30 apps to create a fit for purpose solution perfect for your organization! Donesafe is innovative software that connects your system from workers in the field to the management team in the boardroom. Donesafe makes it fast and easy to access, enter and report safety, compliance and risk data in real-time. Donesafe is a modern & fresh online platform that works on any device, including an offline native iOS and Android app.
With major clients including McDonald's, NAB, Brickworks, State of California, IAG, Audi and Telstra, Donesafe is quickly becoming one of the most well-known software names for both the SME and Enterprise markets.
Website: www.donesafe.com
3:30 pm – 4:00 pm – Registration & networking
4.00 pm – 4.05pm – Welcome address
4.05 pm – 5.15pm – 3 course lunch served4.05 pm – 4.45pm – Embracing disruption in the financial services industry: A Privacy versus Security conundrum – Amanda Chan, BlackBerry
4.45 pm – 5.15pm – Demo
5.15pm – 5.45pm – Discussion
5.45 pm – 6pm – Closing remarks