Synopsis and overview of the session
Every industry vertical, even highly regulated ones, are either already in the cloud or accelerating their move to cloud especially under this COVID-19 era. Moving to cloud enables enterprises to work remotely and maintain their growth, however this should not come at the cost of security, notably the security of your privileged accounts.
Many might worry that extending the PAM to cloud would slow down their IT infrastructure and the process would be tortuous and endless.
Focus Network, in partnership with SSH Communications Security will be bringing leading IT security executives to discuss practical solutions on how to speed up your workflow with a passwordless and non-intrusive approach and further the protection over your on-premises and cloud assets.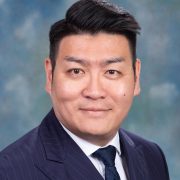 Ricky HO, Vice President, APAC, SSH Communications Security
Ricky Ho is the Vice President of SSH.COM in the APAC region and is responsible for business development and sales within the region.
Prior to joining SSH.COM, Ricky has built a remarkable career in information security in the APAC region, and was the Regional Director at McAfee for the Hong Kong, Taiwan and Macau markets. In this role, Ricky was responsible for developing the regional sales and marketing strategy, expanding the channel community, and managing customer satisfaction. Before joining McAfee, Ricky served as the regional Managing Director in companies such as TippingPoint and Fortinet. He has also served as the Country Manager of NetApp.
Ricky holds a bachelor's degree in Science and Business with honors from the University of Waterloo in Waterloo, Canada.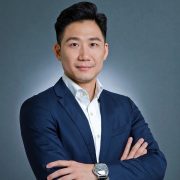 Raymond MA, SE Director, APAC, SSH Communications Security
Raymond Ma, the SE Director of SSH Communications Security covering Asia Pacific region, is responsible for managing the pre-sales & post-sales services within the region.
Prior to his position at SSH, Ma has a strong background in information security. Ma was the Solutions Consultant at Cyberworld (Asia) Limited covering Hong Kong and Macau since 2010.  In his role, Ma was responsible for providing pre-sales support for various security solutions, including APT, network, endpoint & cloud security in Hong Kong and Macau. Ma also served as Solutions Specialist of Hong Kong Telecommunications Limited for few years.
Ma received a bachelor's degree in Electronic & Communications Engineering with honors, from University of Hong Kong.
About SSH Communications Security
With our software solutions, companies can orchestrate & monitor privileged access to their mission-critical data and safeguard encrypted data whenever it is in transit.
SSH Communications Security is the market leader in developing advanced security solutions that enable, monitor and manage encrypted networks.
In 1995, the company's founder, Tatu Ylönen, invented the Secure Shell protocol, which soon became the gold standard for data-in-transit security. Today Secure Shell is one of the most widely used protocols in the world and SSH Communications Security has grown to serve over 3,000 customers around the globe.
Throughout our history, we have developed leading edge security solutions that enable organizations to protect against a rapidly growing threat landscape that includes both internal and external actors. Our platform based approach to Secure Shell deployment and management provides the only solution on the market that addresses the need for security, compliance and operational efficiency in today's complex enterprise environments.
Website: www.ssh.com
3:30 pm – 4:00 pm – Registration & networking
4.00 pm – 4.05pm – Welcome address
4.05 pm – 5.15pm – 3 course lunch served4.05 pm – 4.45pm – Embracing disruption in the financial services industry: A Privacy versus Security conundrum – Amanda Chan, BlackBerry
4.45 pm – 5.15pm – Demo
5.15pm – 5.45pm – Discussion
5.45 pm – 6pm – Closing remarks