Synopsis and overview of the session
1. Technology will bridge the gap between online and offline
Brands will bring the bricks and mortar experience home
Retailers will need to continue bringing in-store experiences to the home, such as with Walmart's virtual at-home fitting room feature.
Physical retail's embrace of digital tools will become the focal point.
The use of augmented reality (AR) in store will blend physical and digital elements, such as with Nike's NYC House of Innovation AR activation that simulates an outdoor expedition and then rewards users with physical goodies.
 "Retail-tainment" will take center stage in stores as a strategy to drive repeat visits.
Smart retailers will draw on experiences that can only be offered in store to entice shoppers to return. At Dick's House of Sports, shoppers can use tech-enabled golf simulators and putting greens.
2. Live commerce will provide a new, lucrative, and fast growing sales channel
The rapid growth of live-commerce in China can't be ignored
The value of China's live-commerce market grew at a compound annual growth rate (CAGR) of more than 280 percent between 2017 and 2020, to reach an estimated $171 billion in 2020. This growth spurt has been intensified by the COVID-19 pandemic, and Chinese sales are expected to reach $423 billion by 2022.
Entertaining and immersing audiences accelerates conversion
Live commerce keeps viewers watching longer. It also telescopes customer decision journeys from awareness to purchase. Time-limited tactics such as one-off coupons can be used to generate a sense of urgency. Companies report conversion rates approaching 30 percent—up to ten times higher than in conventional e-commerce.
New formats will create new brand advocates
Done well, live commerce increases a brand's appeal and distinctiveness and pulls in additional web traffic. It can strengthen positioning among existing customers and attract new ones, especially young people keen on innovative shopping formats and experiences. Some companies are seeing their share of younger audiences increase by up to 20 percent.
3. Personalisation will become the norm at every touchpoint
Ominchannel personalisation
Brands such as Sehpora are using recommender systems to go beyond the online experience. Customers can upload photos, browse personalized make-up suggestions, before booking times with in-store representatives to discusss tailored product recommendations.
The pandemic accelerated the pace of technological development in retail faster than anyone could have expected.
Focus Network, in partnership with BytePlus will bring leading retail executives together to discuss creating rich, seamless experiences that will be paramount for retailers and brands. Whether it's bridging the divide between online and offline, delivering real-time personalization, or fully embracing social commerce, retailers that continue to push the boundaries on innovation will win.
This 60 minute interactive virtual roundtable zoom session, will allow you to understand the key fundamentals of what is needed to be the innovator of your sector.
Tom Plewniak, Sales Director – Retail & e-commerce, BytePlus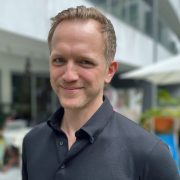 Tom's personal mission is to empower every organization to deliver an amazing customer experience.
He offers +15 years' expertise in sales, marketing, and technology management from around the world. During his time at Microsoft, he led their business applications organizations in Australia and later in Switzerland. Prior to joining ByteDance to launch the BytePlus Enterprise business, he was in charge of Microsoft Asia's marketing automation business and the experience cloud partnership with Adobe.
Andrew Milroy, Founder, Veqtor8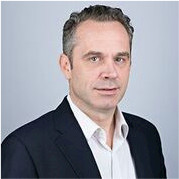 Andrew Milroy is the founder of Veqtor8, a digital risk advisory firm, based in Singapore. His work involves empowering organisations to manage risk more effectively.
He is a well-known technology thought leader and speaker in the APAC region. Since moving to Singapore in 2011, he has held regional leadership roles with Frost & Sullivan, IDC, Nelson-Hall and Ovum (now Omdia). These roles have also given him the opportunity to live and work in the United States, the United Kingdom and Australia.
He has been providing advisory services relating to cybersecurity for over 20 years. In his 10 years at Frost & Sullivan, Andrew grew the technology business into one of APAC's leading sources of cybersecurity research and consulting services. Andrew works closely with leading buyers and vendors of cybersecurity products and services. Andrew is frequently invited to speak, chair and moderate at major technology events. He is also widely quoted in the press and often appears on broadcast media, including BBC, CNBC, Bloomberg and Channel News Asia.
About BytePlus
BytePlus provides intelligent platform services powered by industry-leading research in emerging technologies. From data analytics tools to computer vision software, our solutions help businesses reach their potential.
Website: www.byteplus.com
Christie Gifrin, Group Solutions Product Marketing Manager, Digital Experiences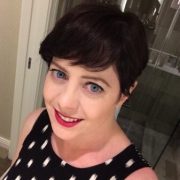 Christie works on B2B, B2C, and B2E digital experience solutions at Okta. She has over 20 years of experience in enterprise IT, with specialization in Identity and Access Management (IAM) technology, big data and analytics, and disaster recovery. Prior to joining Okta, Christie has worked at AWS, EMC, and HP, with a focus on helping customers understand how to accelerate their digitization efforts and extract business value out of technology. She is based in Vancouver, Canada.
3:30 pm – 4:00 pm – Registration & networking
4.00 pm – 4.05pm – Welcome address
4.05 pm – 5.15pm – 3 course lunch served4.05 pm – 4.45pm – Embracing disruption in the financial services industry: A Privacy versus Security conundrum – Amanda Chan, BlackBerry
4.45 pm – 5.15pm – Demo
5.15pm – 5.45pm – Discussion
5.45 pm – 6pm – Closing remarks