Synopsis and overview of the session
There is no doubt our world has changed. As many of us have become quite the google chef or part-time teacher as we hustle our day jobs from home there are some things that have not changed. A future environment of converged physical and digital experiences has certainly been accelerated for many of us with extraordinary pressure put on digital services due to the limited operation or closure of physical outlets.
COVID may have shifted priorities around somewhat but meeting regulatory, compliance and security obligations remain unchanged. Protecting digital web and API assets, developing secure applications and protecting data on-premise and in the cloud are all critical capabilities underpinning digital transformation programs, but how can we keep pace?
Focus Network, in partnership with Imperva, will be bringing leading IT security executives from across Australia together to discuss how to secure apps, APIs, and data at DevOps speeds.
3:30 pm – 4:00 pm – Registration & networking
4.00 pm – 4.05pm – Welcome address
4.05 pm – 5.15pm – 3 course lunch served4.05 pm – 4.45pm – Embracing disruption in the financial services industry: A Privacy versus Security conundrum – Amanda Chan, BlackBerry
4.45 pm – 5.15pm – Demo
5.15pm – 5.45pm – Discussion
5.45 pm – 6pm – Closing remarks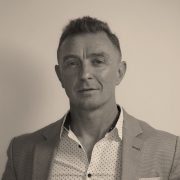 Terry Durnin, AVP Australia, New Zealand, Imperva
As the Area Vice President for Imperva in Australia & New Zealand, Terry Durnin and his team work with organisations to help them understand the inherent risks their critical data is exposed to. They then help them to prioritise the data assets and applications that require the greatest level of risk mitigation for potential data loss during an incident.
With more than 20 years of experience in enterprise technology, Terry has an innate understanding of the challenges Imperva's clients face in deriving real and measurable value from their security investments.
He is committed to helping organisations reduce their cyber risk by gaining real visibility of how their data is being used in the cloud, on-premise, or in hybrid environments, so they can then put in place the policies and controls to buy down that risk.
About Imperva
Imperva is an analyst-recognized, cybersecurity leader—championing the fight to secure data and applications wherever they reside. Once deployed, our solutions proactively identify, evaluate, and eliminate current and emerging threats, so you never have to choose between innovating for your customers and protecting what matters most. Imperva—Protect the pulse of your business.
Website: www.imperva.com