Synopsis and overview of the session
Enterprises are under increasing pressure to protect data from breaches in an aggressive attack environment. The global pandemic has compounded these challenges, with companies embarking on the largest-ever work-from-home experiment.
The shift has forced enterprises to rethink how security is delivered and ensured. That includes critical tasks, such as patch management, compliance and reducing overall risk. Enterprises are re-evaluating their security software and toolkits to adjust for new threats and risks but with an eye on reducing complexity.
Budgets are also a top concern. While the global economy slows, threats are not abating. Security professionals must find new ways to solve problems and reduce risks on tight budgets, which means the tools must perform.
How can organizations achieve continual compliance? What is the best approach to consolidating toolsets? How can organizations make regular tasks, such as patching, less labor intensive yet more effective?
This exclusive virtual executive roundtable on Securing Endpoints and Ensuring Compliance will provide answers to these and other critical questions.
How are enterprises dealing with compliance challenges around distributed workforces?
What are the key trends around data breaches, and how can organizations defend against those risks?
How can organizations consolidate security toolkits and software?
Focus Network, in partnership with HCL Software, will be bringing leading IT security executives to discuss securing endpoints with a handful of senior executives and market leaders in an informal, virtual setting from which you will emerge with new strategies and solutions you can immediately put to work.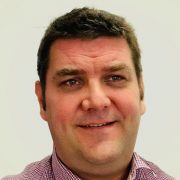 Matthew Burns, Director, BigFix, Asia Pacific & Japan at HCL Software
Matthew Burns is responsible for customer satisfaction and solution responsibility for the BigFix business in the Asia Pacific and Japan. He has more than 20 years of experience in the global IT and security industry, working across all solutions in the security ecosystem.
About HCL Software
HCL Software is a division of HCL Technologies (HCL) that operates its primary software business. It develops, markets, sells, and supports over 20 product families in the areas of DevSecOps, Automation, Digital Solutions, Data Management, Marketing and Commerce, and Mainframes.
HCL Software has offices and labs around the world to serve thousands of customers.
Its mission is to drive ultimate customer success with their IT investments through relentless innovation of its products.
Website: www.hcltechsw.com
3:30 pm – 4:00 pm – Registration & networking
4.00 pm – 4.05pm – Welcome address
4.05 pm – 5.15pm – 3 course lunch served4.05 pm – 4.45pm – Embracing disruption in the financial services industry: A Privacy versus Security conundrum – Amanda Chan, BlackBerry
4.45 pm – 5.15pm – Demo
5.15pm – 5.45pm – Discussion
5.45 pm – 6pm – Closing remarks