Synopsis and overview of the session
Ever heard the expression, culture eats strategy for breakfast? Well, that's because strategy is so damn good for you.
Come join the Everyday Massive team to hear what organisations such as Amazon, PepsiCo, Probuild and Queensland Urban Utilities are doing to design their safety cultures. And spoiler alert… it all starts with strategy.
Focus Network, in partnership with Everyday Massive, invite you to join other leading health & safety executives to discuss key topics such as:
What safety leaders need to think about to align their safety programs to organisational outcomes.
How to bring all stakeholders on the journey with you — and have them as raving advocates.
The key safety experiences that have the most impact on people.
3:30 pm – 4:00 pm – Registration & networking
4.00 pm – 4.05pm – Welcome address
4.05 pm – 5.15pm – 3 course lunch served4.05 pm – 4.45pm – Embracing disruption in the financial services industry: A Privacy versus Security conundrum – Amanda Chan, BlackBerry
4.45 pm – 5.15pm – Demo
5.15pm – 5.45pm – Discussion
5.45 pm – 6pm – Closing remarks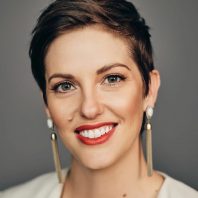 Jen Jackson, CEO & Founder, Everyday Massive
CEO and founder of Everyday Massive | The Employee Experience Company
Published author or How to Speak Human (Wiley, 2018)
Keynote speaker on the topics of Employee Experience, Engagement and Human Communication
About Everyday Massive
We're driven to design a world where people go to work happy and go home happier.
While it's easy to imagine this type of transformation requires monumental events — groundbreaking ideas and 'radical disruption', we believe real transformation occurs in the everyday.
It's in the daily conversations, interactions and touchpoints that add up to shape people's experience of work. Countless moments occurring over hours, days, weeks, years and careers.
It's the possibilities that await — when an idea connects, when leaders connect, when communication connects, when humans connect.
Every moment, every conversation, every action, every interaction, every smile, every day — massive impact.
Website: www.everydaymassive.com