Synopsis and overview of the session
With so many recent high-profile breaches accomplished through compromising passwords on privileged accounts, Privileged Access Management is now everyone's priority (Gartner puts it at the top of the list for 2018).
Focus Network, in partnership with Thycotic, will bring together leading IT Security executives in Singapore to go on a brief journey through the Privileged Account Management lifecycle with Chief Security Scientist, Joseph Carson and Technology Strategist, Rob Edmondson. This session will discuss:
Best practices for evaluating your current PAM practices and where to start
How to automatically discover and manage credentials across your network
How to demonstrate regulatory compliance with automated reporting
Understand where PAM fits within a broader security framework and how it can complement other security initiatives
Get the answers to these important questions:
Where do I start?
Which PAM solution will work best to protect my organisation without sacrificing productivity?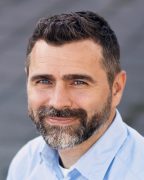 Joseph Carson, Chief Security Scientist and Advisory CISO, Thycotic
Joseph Carson has more than 25 years' experience in enterprise security; He has authored Privileged Account Management for Dummies and Cybersecurity for Dummies, is a cyber security professional and an ethical hacker. Carson is a cyber security advisor to several governments as well as critical infrastructure, financial and transportation companies. Carson is a seasoned speaker and has presented at conferences globally.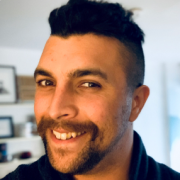 Rob Edmondson, Technology Strategist, Thycotic
Robert Edmondson works as a Technology Strategist for Thycotic. Before this, he worked with customers in the UK & Europe to define and drive the success of their PAM projects, and has written on how to deliver business value from PAM projects. Rob is responsible for messaging & competitive analysis for Thycotic's International markets, and delivers talks internationally on Cyber Security & PAM.
About Thycotic
Thycotic prevents cyber attacks by securing passwords, protecting endpoints and controlling application access. Thycotic is one of the world's fastest growing IT security companies because we provide customers with the freedom to choose cloud or on premise software solutions that are the easiest to implement and use in the industry. Thycotic has grown to serve more than 10,000 customers.
Website: www.thycotic.com/
3:30 pm – 4:00 pm – Registration & networking
4.00 pm – 4.05pm – Welcome address
4.05 pm – 5.15pm – 3 course lunch served4.05 pm – 4.45pm – Embracing disruption in the financial services industry: A Privacy versus Security conundrum – Amanda Chan, BlackBerry
4.45 pm – 5.15pm – Demo
5.15pm – 5.45pm – Discussion
5.45 pm – 6pm – Closing remarks