Synopsis and overview of the session
With the threat of cybercriminals breaching their defences and then moving long distances horizontally inside their datacentres, many organizations are looking to tighten security segmentation policies. But segmentation is hard. Lack of visibility, new application architectures, existing policy complexity and increasingly heterogeneous environments mean that even small changes to security segmentation policy have a big impact on infrastructure.
So, is the answer to decouple security segmentation from the network architecture? What is required to accomplish this? What are the implications of an architectural shift?
And is it possible to increase security segmentation easier, safer, and with less cost than traditional means?
Focus Network, in partnership with Illumio, will bring IT Security leaders to open discussion to share ideas, questions and suggestions on:
The requirements for an effective micro-segmentation strategy
The latest micro-segmentation technologies: how they work and when to use them
Network segmentation vs. micro-segmentation
With so many different options, what micro-segmentation solution do you choose?
How to ease the segmentation challenge while keeping vital applications safe
The key steps to implementation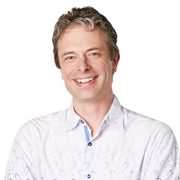 Nathanael Iverson, Chief Evangelist, Illumio
Nathanael Iversen, as Illumio's Chief Evangelist, helps prospects and customers understand micro-segmentation in all its forms and how Illumio solve problems for organizations of all sizes. In previous roles with the company, he was responsible for training
Illumio's sales, systems engineering, and customer success teams after holding a variety of operational roles. He has over two decades of customer-facing experience, with a broad background in networking, security, and virtualization. Nathanael has held positions in systems engineering, product management, and technical marketing; has experience with enterprise data centers and telecommunications provider networks. He began his career designing and implementing large-scale data centers for the U.S. Air Force. Nathanael holds a degree in Communication Systems Design from the Community College of the Air Force.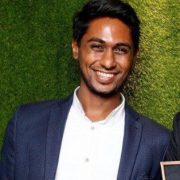 Mishaal Ismeer, Regional Director ASEAN, Illumio
Mishaal joined Illumio in 2019 continuing a cyber-security focused career to take the role of Regional Director for Asia Pacific. Mishaal continues to work at the forefront of new and emerging cyber-security focused on securing core crown jewel assets from the inside out, working with Darktrace prior to joining the Illumio team. At Darktrace, Mishaal led the adoption of Machine Learning based detection and response into large scale Security Operation Centers in the ASEAN region.
Educated at Singapore's National University of Singapore and having run high scale cyber security projects with enterprises across the Asia Pacific region, Mishaal is passionate about helping security organizations adopt cyber innovation into existing security practices. Today, Mishaal's focus is to educate, consult and help organizations adopt the Zero Trust framework and 'assume breach' posture in the modern datacenter environment.
About Illumio
Illumio enables organizations to realize a future without high-profile breaches by providing visibility, segmentation, and control of all network communications across any data center or cloud. Founded in 2013, the world's largest enterprises, including Morgan Stanley, BNP Paribas, Salesforce, and Oracle NetSuite, trust Illumio to reduce cyber risk. For more information, visit www.illumio.com/what-we-do.
Website: www.illumio.com
3:30 pm – 4:00 pm – Registration & networking
4.00 pm – 4.05pm – Welcome address
4.05 pm – 5.15pm – 3 course lunch served4.05 pm – 4.45pm – Embracing disruption in the financial services industry: A Privacy versus Security conundrum – Amanda Chan, BlackBerry
4.45 pm – 5.15pm – Demo
5.15pm – 5.45pm – Discussion
5.45 pm – 6pm – Closing remarks