Synopsis and overview of the session
Today, most organizations aren't merely in the cloud—they're in many clouds (PaaS, IaaS), and their end users regularly consume dozens, or even hundreds, of different SaaS applications. The great cloud migration is enabling the successes of increased remote working and is propelling a renewed embrace of digital transformation initiatives.
Yet, more clouds can also mean more challenges. In addition to the fundamental cloud security issues, there's the additional complexity and interoperability issues arising from siloed identity stores, native toolsets, and conflicting shared responsibility models between cloud providers. This creates an an expanded attack surface that is attractive to threat actors seeking ways into your environment.
The identity challenge is the most important security problem for organizations to solve across cloud and on-premises environments. This is best accomplished by standardizing the management and security controls across the entire IT ecosystem.
Focus Network, in partnership with BeyondTrust, will bring IT Security Leaders from across the Philippines to join a group discussion with BeyondTrust Cybersecurity experts, Ajay Kumar and Aileen Eway. Connecting live with fellow members of the group who themselves are facing the most pressing cloud security risks, and who are equally interested in knowledge sharing and developing best practice standards.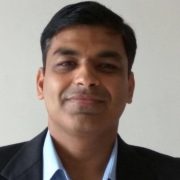 Ajay Kumar, Director, Solutions Engineering – APJ BeyondTrust
Ajay Kumar has over 15 years' experience in cyber security, and seven specializing in privileged access and identity access management. Prior to becoming the Director for Solution Engineering – APJ at BeyondTrust, Mr Kumar was the Regional Technical Sales Leader for over seven years at IBM.
A trusted cyber security advisor to enterprise customers, his experience spans across several industries such as banking, insurance, energy and utilities, in addition to state and federal government. At BeyondTrust, Mr Kumar heads the regional security engineering department, helping enterprises and government agencies improve their security posture against internal and external threats.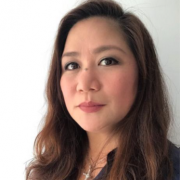 Aileen Away, Regional Sales Manager – ASEAN, BeyondTrust
Aileen Eway is the Regional Sales Manager for Philippines, Malaysia and Brunei and is based in Philippines. She manages these markets and help ensure that customers will have security as their top priority.
Prior to joining BeyondTrust, Aileen was the Country Manager for Micro Focus Enterprise Security Products for Philippines. She has also served as Enterprise Account Manager under McAfee as well as Deputy Country Manager for M-Security Tech, Philippines.
Aileen has been in the cyber security field for the last 16 years and has handled and managed a wide range of security solutions.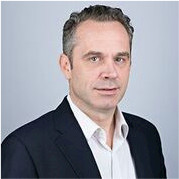 Andrew Milroy, Founder, Veqtor8
Andrew Milroy is the founder of Veqtor8, a digital risk advisory firm, based in Singapore. His work involves empowering organisations to manage risk more effectively.
He is a well-known technology thought leader and speaker in the APAC region. Since moving to Singapore in 2011, he has held regional leadership roles with Frost & Sullivan, IDC, Nelson-Hall and Ovum (now Omdia). These roles have also given him the opportunity to live and work in the United States, the United Kingdom and Australia.
He has been providing advisory services relating to cybersecurity for over 20 years. In his 10 years at Frost & Sullivan, Andrew grew the technology business into one of APAC's leading sources of cybersecurity research and consulting services. Andrew works closely with leading buyers and vendors of cybersecurity products and services. Andrew is frequently invited to speak, chair and moderate at major technology events. He is also widely quoted in the press and often appears on broadcast media, including BBC, CNBC, Bloomberg and Channel News Asia.
About BeyondTrust
BeyondTrust is the worldwide leader in Privileged Access Management, offering the most seamless approach to preventing data breaches related to stolen credentials, misused privileges, and compromised remote access.
Our extensible platform empowers organizations to easily scale privilege security as threats evolve across endpoint, server, cloud, DevOps, and network device environments. BeyondTrust unifies the industry's broadest set of privileged access capabilities with centralized management, reporting, and analytics, enabling leaders to take decisive and informed actions to defeat attackers. Our holistic platform stands out for its flexible design that simplifies integrations, enhances user productivity, and maximizes IT and security investments.
BeyondTrust gives organizations the visibility and control they need to reduce risk, achieve compliance objectives, and boost operational performance. We are trusted by 20,000 customers, including half of the Fortune 100, and a global partner network. Learn more at www.beyondtrust.com.
Website: www.beyondtrust.com
3:30 pm – 4:00 pm – Registration & networking
4.00 pm – 4.05pm – Welcome address
4.05 pm – 5.15pm – 3 course lunch served4.05 pm – 4.45pm – Embracing disruption in the financial services industry: A Privacy versus Security conundrum – Amanda Chan, BlackBerry
4.45 pm – 5.15pm – Demo
5.15pm – 5.45pm – Discussion
5.45 pm – 6pm – Closing remarks