Synopsis and overview of the session
Some organizations have a 24×7 security operations center (SOC) with teams of dedicated analysts monitoring for threats around the clock, while some organizations are deep in the trenches of building out their security program. Whether you have a formal SOC, are in the weeds of building or optimizing your security program, the desired outcome to detect and respond to threats fast remains.
Focus Network, in partnership with LogRhythm, will be bringing leading IT Security executives to discuss:
How to maximize the value of security teams towards an effective and efficient security program
Best practices for an effective security program
Building a security program that adds incremental value to the business
3:30 pm – 4:00 pm – Registration & networking
4.00 pm – 4.05pm – Welcome address
4.05 pm – 5.15pm – 3 course lunch served4.05 pm – 4.45pm – Embracing disruption in the financial services industry: A Privacy versus Security conundrum – Amanda Chan, BlackBerry
4.45 pm – 5.15pm – Demo
5.15pm – 5.45pm – Discussion
5.45 pm – 6pm – Closing remarks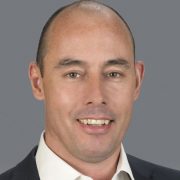 Simon Howe, VP APAC, LogRhythm
Simon Howe has over 16 years of experience in IT security. He is responsible for working with the IT Security community on LogRhythm's award-winning NextGen SIEM, empowering enterprises to measurably reduce cyber and operational risk by rapidly detecting, responding to and neutralizing damaging cyberthreats. Prior to LogRhythm, Simon held senior management roles at Acronis and Symantec where he led the business development strategy and evolved the channel and alliance relationships within the data security and data protection community. He also oversees regional sales managers in the APAC region.
About LogRhythm
LogRhythm empowers more than 4,000 customers across the globe to measurably mature their security operations program. LogRhythm's award-winning NextGen SIEM Platform delivers comprehensive security analytics; user and entity behavior analytics (UEBA); network detection and response (NDR); and security orchestration, automation, and response (SOAR) within a single, integrated platform for rapid detection, response, and neutralization of threats.
Built by security professionals for security professionals, LogRhythm enables security professionals at leading organizations like Cargill, NASA, and XcelEnergy to promote visibility for their cybersecurity program and reduce risk to their organization each and every day. LogRhythm is the only provider to earn the Gartner Peer Insights' Customer Choice for SIEM designation three years in a row. To learn more, please visit www.logrhythm.com
Website: www.logrhythm.com